41+ Easy Vegetarian Camping Recipes That Meat Eaters Love Too!
Looking for camping food ideas that will satisfy vegetarians and meat eaters too?
These vegetarian camping recipes are packed with flavor, easy to prepare and perfect for the campsite!
Psst we're compensated…see our disclosures.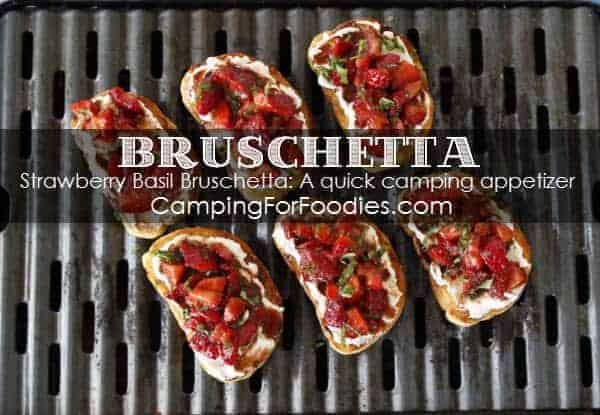 This bruschetta is A-M-A-Z-I-N-G and can be made on a propane camp grill or over a campfire.
---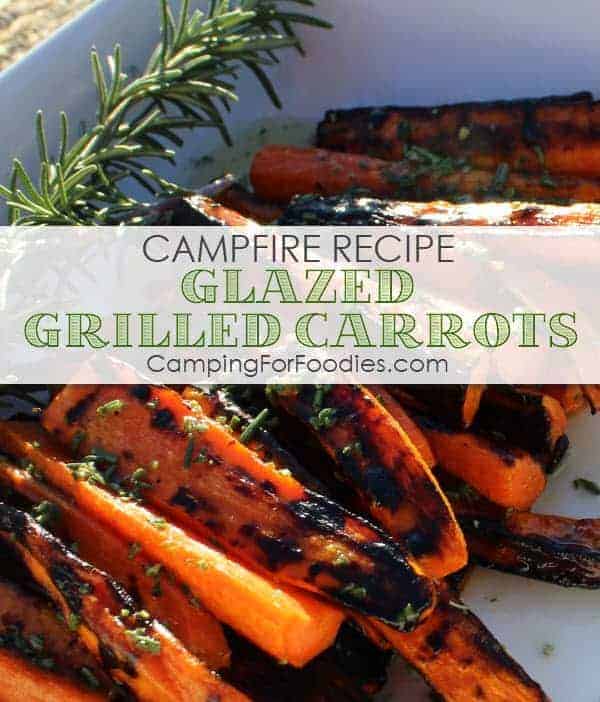 Charred carrots with some lemon juice and fresh rosemary make an awesome vegetarian side dish.
---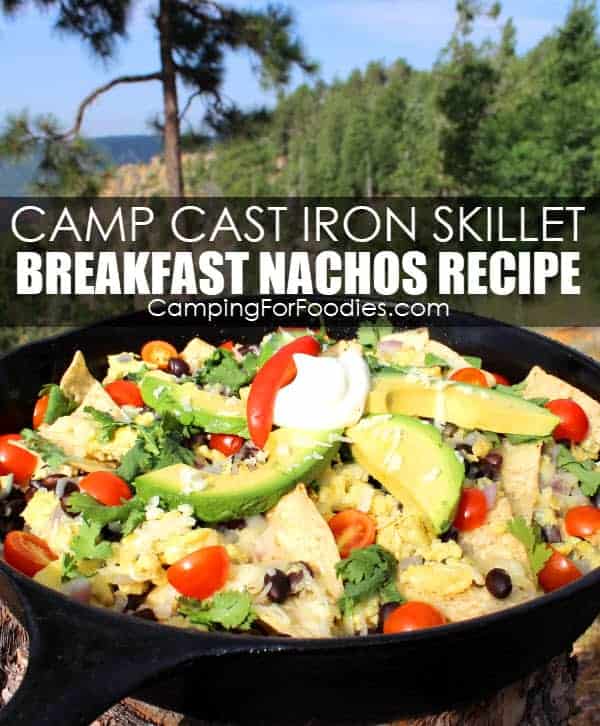 Nachos for breakfast? Yep! These things are fun to make and yummy to eat!
---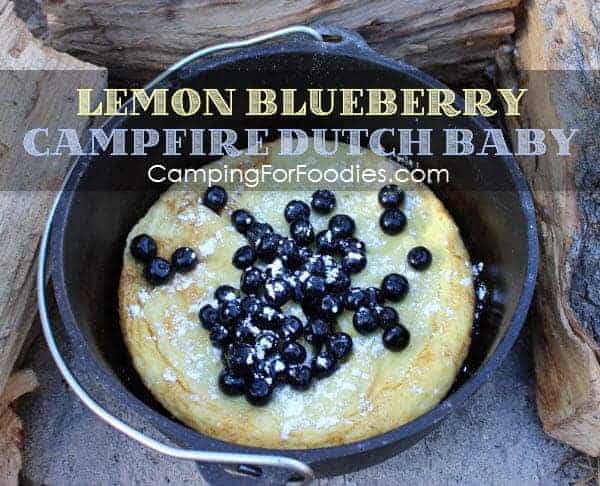 Oh my … this lemon blueberry Dutch baby is so easy and so good!
Camp Chef Dutch Oven Carry Bag
---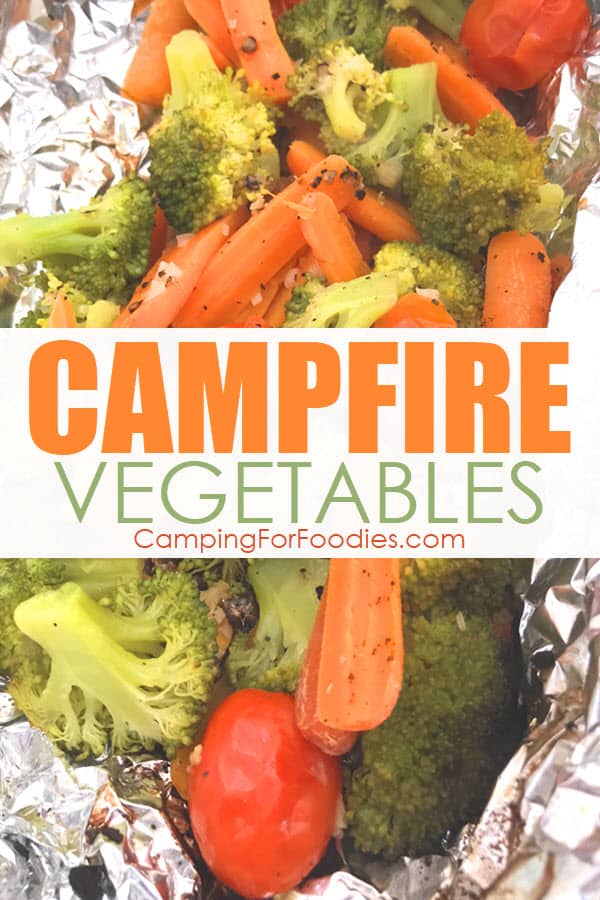 Wrap your favorite fresh veggies in foil packets and cook them over campfire coals or your camp grill using charcoal briquettes or propane and you have a fast and healthy meal in minutes!
---
This is another one of our vegetarian camping recipes that uses only non-refrigerated ingredients.
---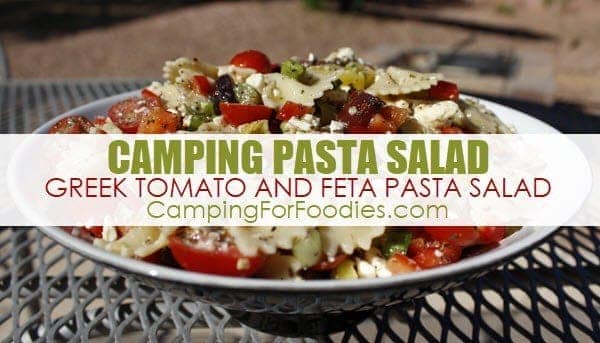 Don't you love make ahead camping meals! This Greek pasta salad actually tastes better after the flavors have time to marry so it is one of those perfect make ahead vegetarian camping meals.
---
Sweet corn is one of my family's favorite vegetarian camping dinners. This is one of our easy campfire recipes we enjoy throughout the summer when corn is in season.
Camp Chef Lumberjack Over Fire Grill
---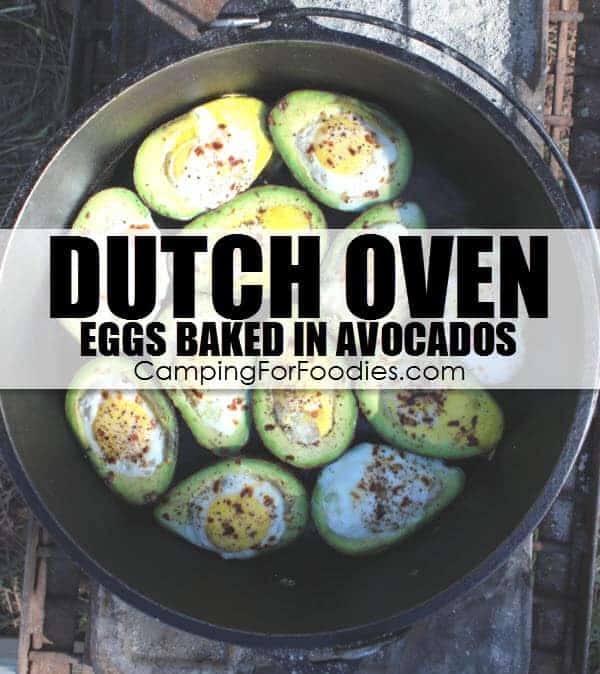 These avocado baked eggs are not only yummy … they are adorable too!
---
If you want a totally refreshing fruit salad, you've gotta try this FANTASTIC recipe that features an amazing honey mint syrup.
---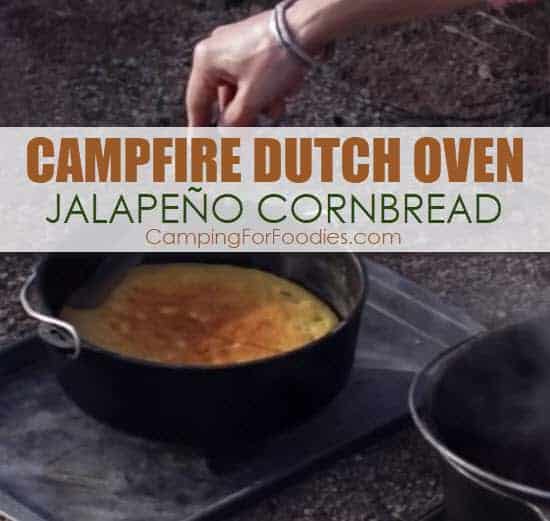 This campfire cornbread recipe is the perfect pairing for soup and chili meals.
---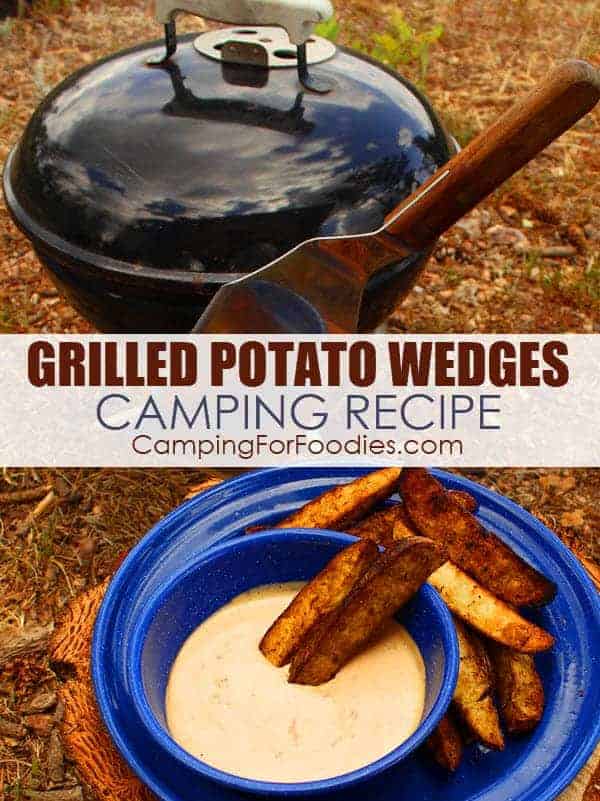 You'll never miss the fries from your favorite burger joint after you try these FANTASTIC grilled potato wedges … especially if you dip them in the amazing chipotle mayonnaise sauce!
---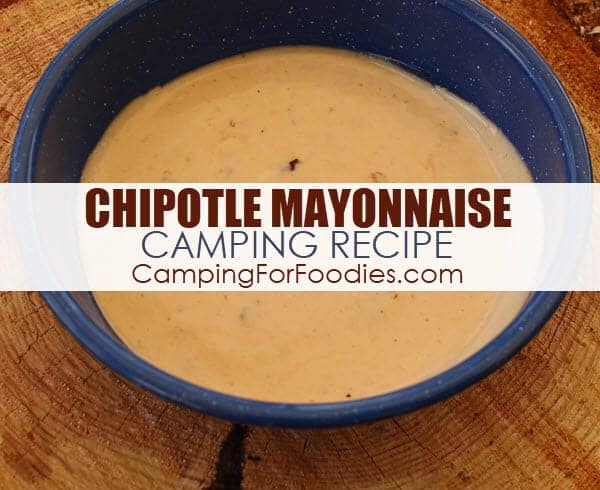 This spiced-up mayo makes a great dipping sauce for veggies as well as toppings for sandwiches.
---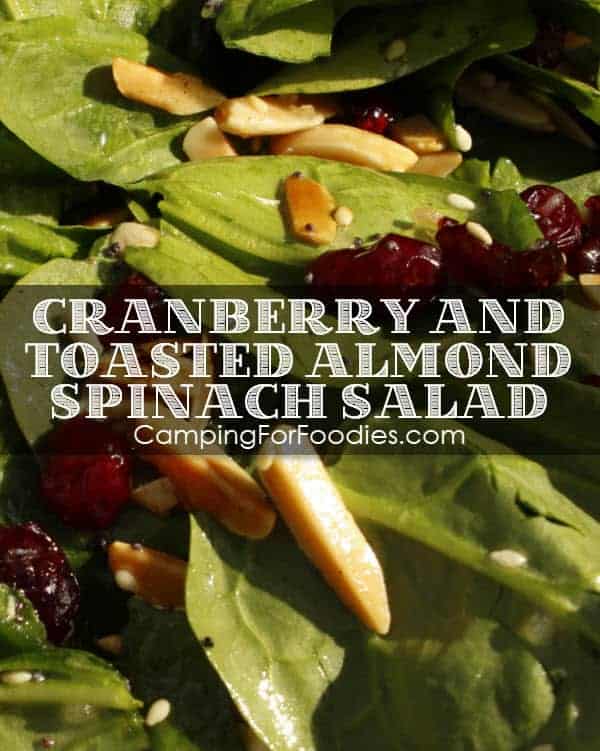 Plant based camping recipes, like this nutrient-rich spinach salad, have wonderful flavors and textures … this one is perfect for a summer meal but we also include it on our camping Thanksgiving menu!
---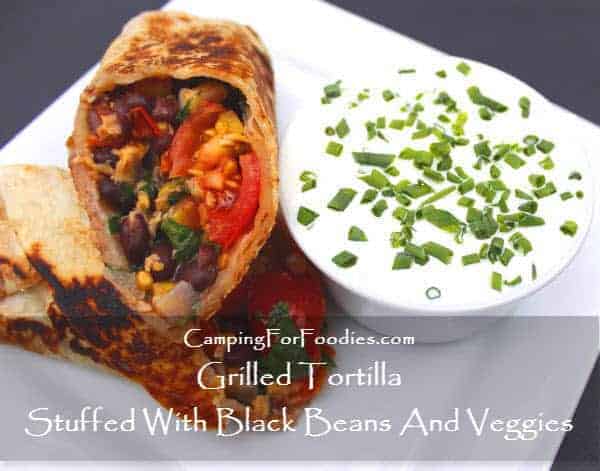 This is not just camping food for vegetarians … these grilled tortillas have fooled the meat-eaters in my family … they totally LOVE them and are fully satisfied after our meal!
Coleman Fold N Go 2-Burner Propane Stove
---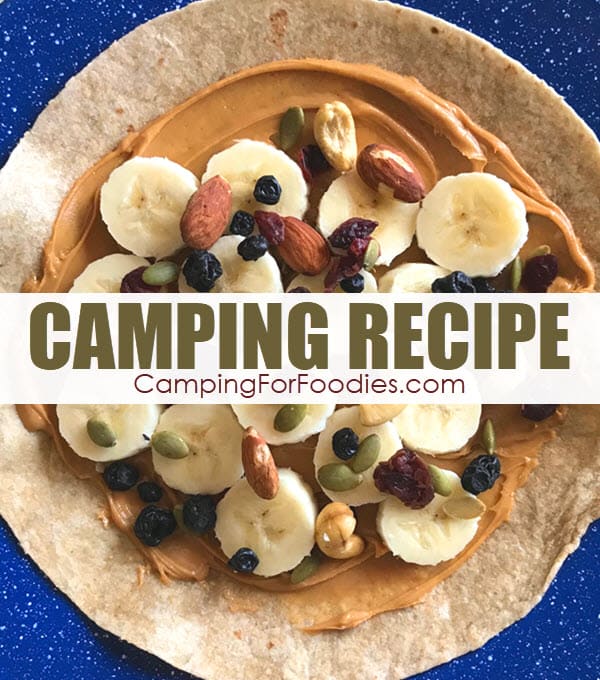 This stuffed tortilla is one of our easy camping lunches we like to take when we hit the trail for a day-hike.
---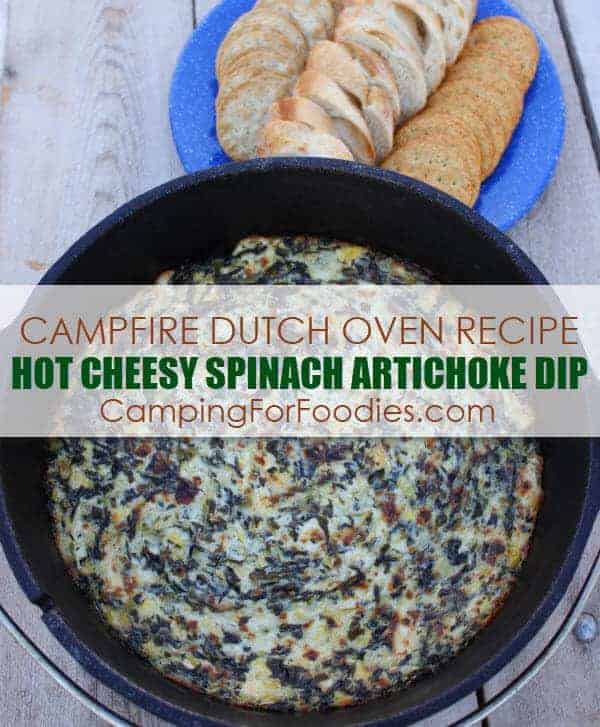 Do you enjoy grazing through a campfire happy hour? This cheesy spinach dip might start as an appetizer but often turns into the entire meal for our family.
---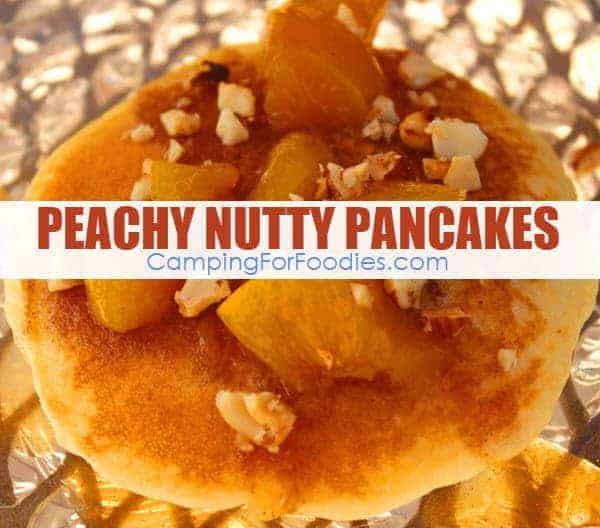 This pancake recipe is one of our camping food recipes with no refrigeration required ingredients but there is no lack in flavor as a result!
---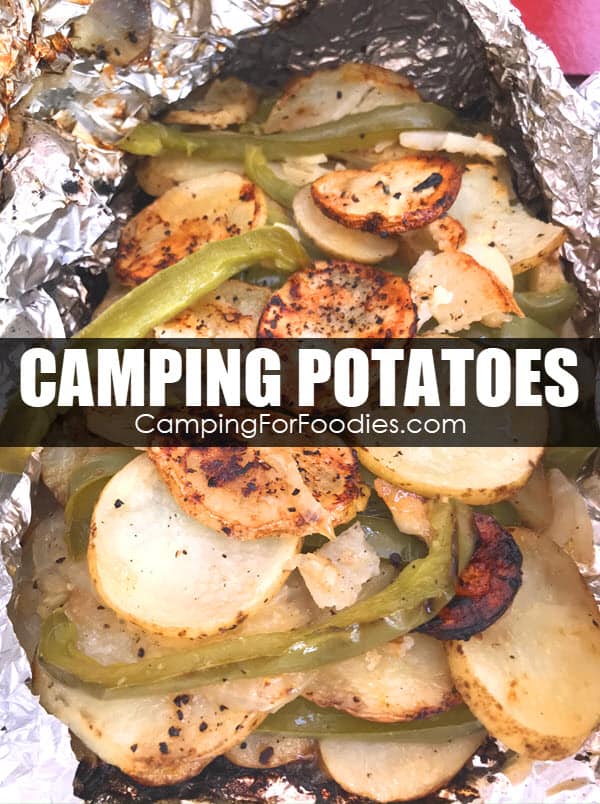 Potatoes, onion and bell pepper make the foundation to this simple foil packet recipe that can be cooked over a campfire or camp grill using propane or charcoal.
---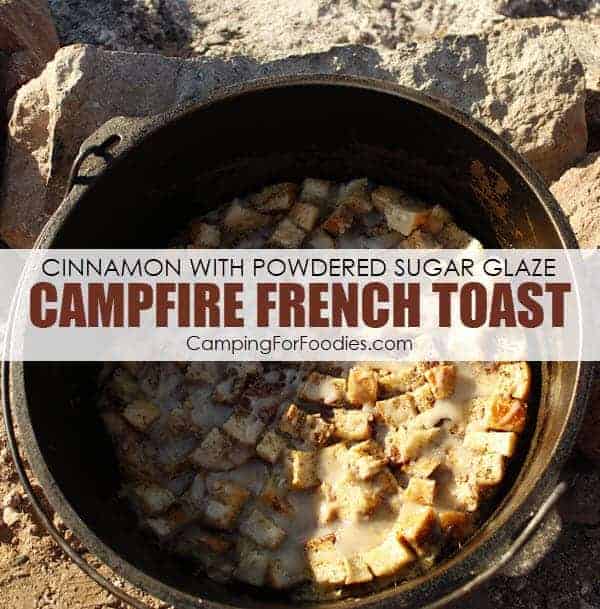 The cinnamon spice makes this campfire french toast warm, flavorful and a totally yummy comfort food to enjoy at the campsite.
Lodge Camp Dutch Oven Lid Lifter
---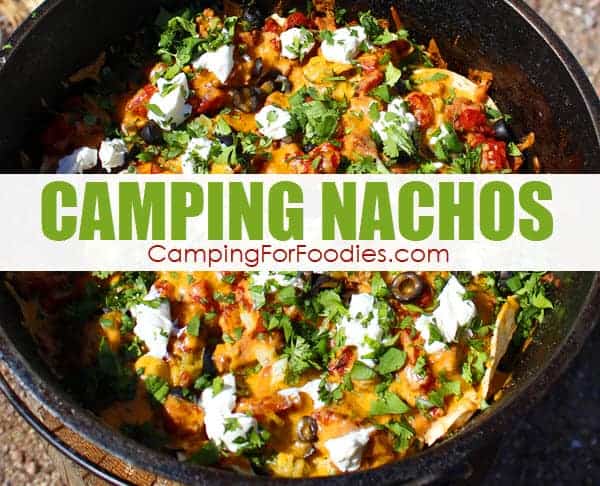 Make these nachos in your Dutch oven with coals from your campfire. They are ready in minutes!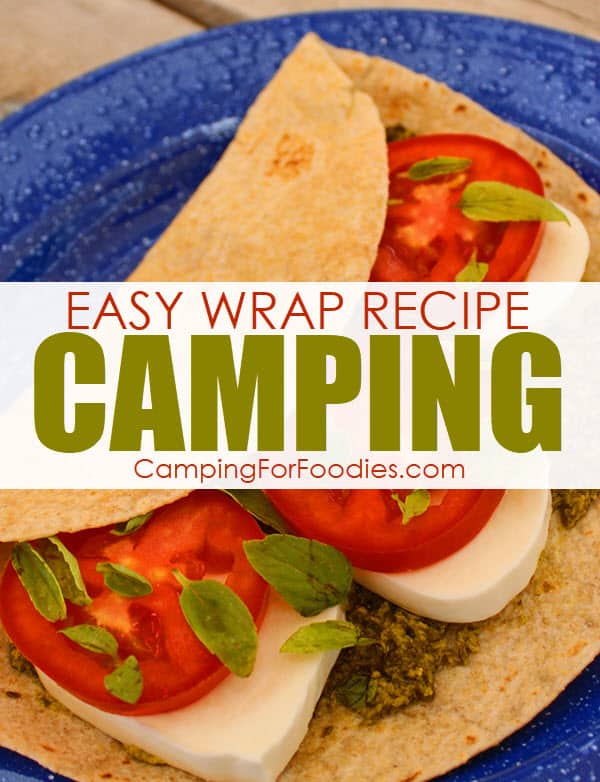 You only need 3 minutes and 5 simple ingredients to get this fresh wrap on your table!
---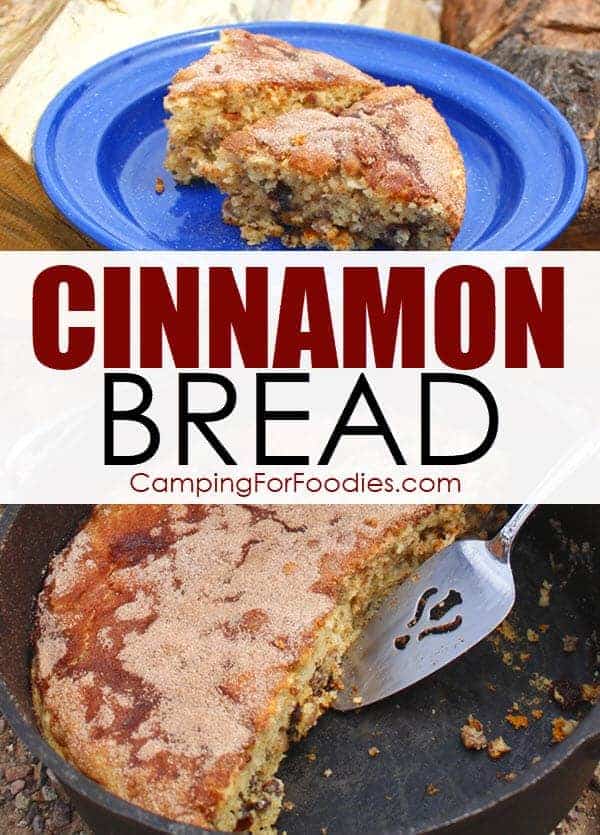 The best vegetarian camping meals have to include something savory and something sweet. Serve this warm cinnamon bread for breakfast or as a scrumptious dessert!
---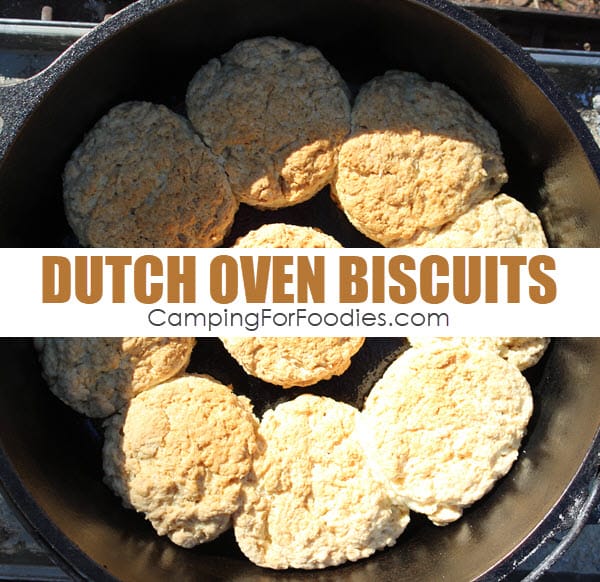 These easy biscuits are wonderful served with soups and stews but they are also fantastic with a dollop of jam and a cup of coffee for breakfast or a sweet snack.
---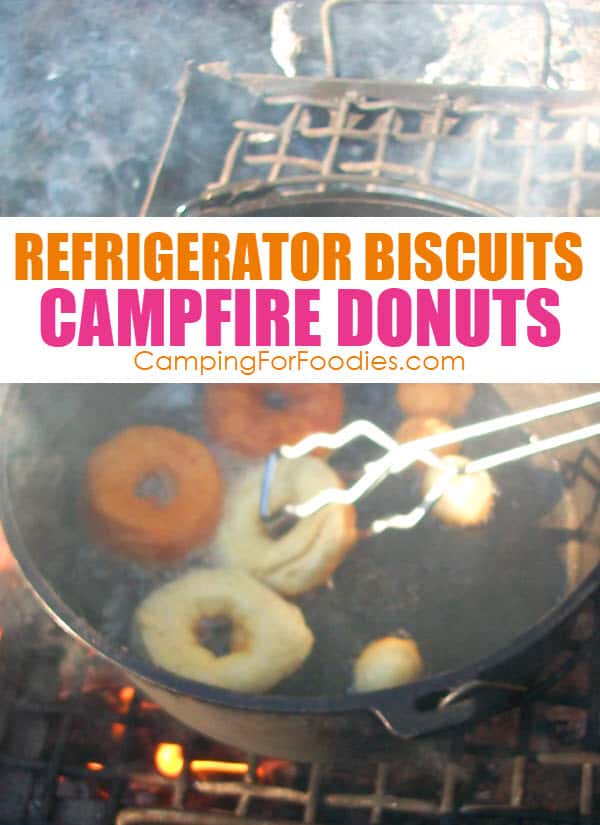 Oh, the sweet treat of freshly fried dough! As one of our fastest Dutch oven camping recipes, these donuts use refrigerator biscuits and are ready in a flash!
---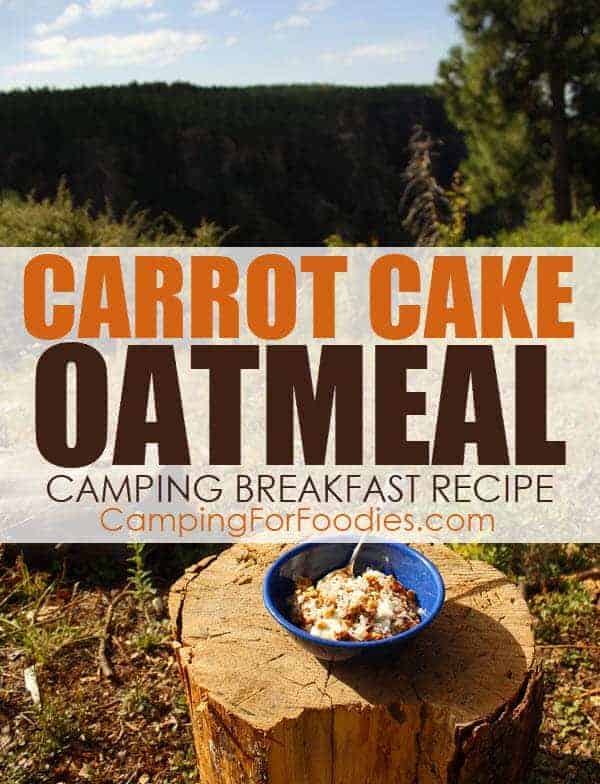 Oatmeal is a staple vegetarian food for camping but this carrot cake version is OFF THE CHARTS! Personally speaking, it is one of my favorite camping breakfast ideas.
---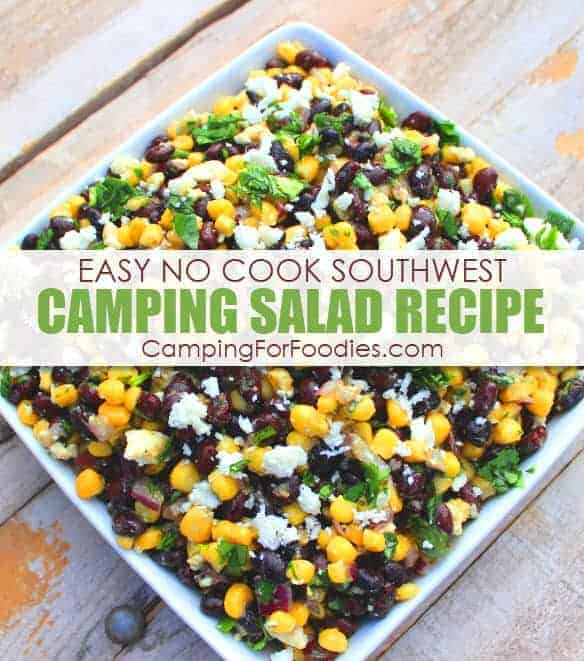 You gotta love vegetarian camping food no cook recipes like this southwestern bean and corn salad that is packed with protein and flavor.
---
This breakfast recipe easily scales up and down to feed small groups or large crowds. If you don't have a Dutch oven in your campfire cooking kit, you can just use a cast iron skillet to make this simple meal.
---
Pancakes make fun camping recipes vegetarian adults and kids can enjoy. These peanut butter chocolate chip cakes are one of our super-easy, almost-gourmet camp stove recipes!
---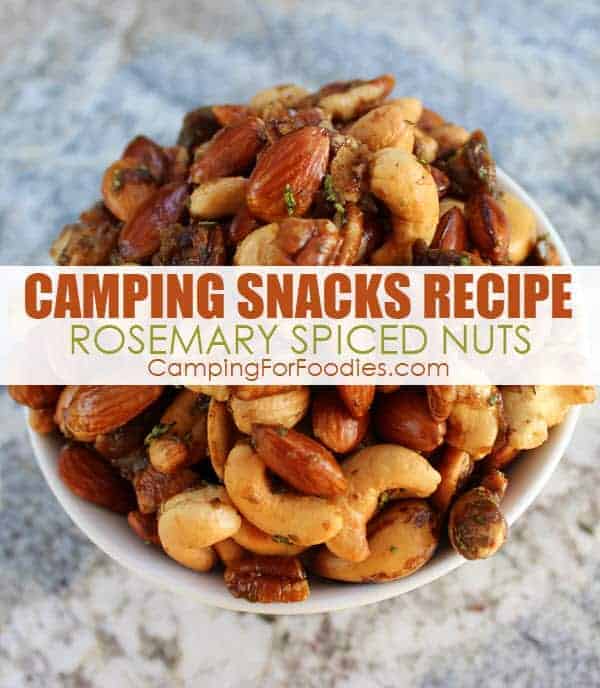 These slightly spicy, sweet and savory nuts only take a few minutes to make on your camp stove.
---
These slightly sweet and tart freshly baked blueberry muffins are a great addition to your vegetarian camping meal plan for breakfast or dessert.
---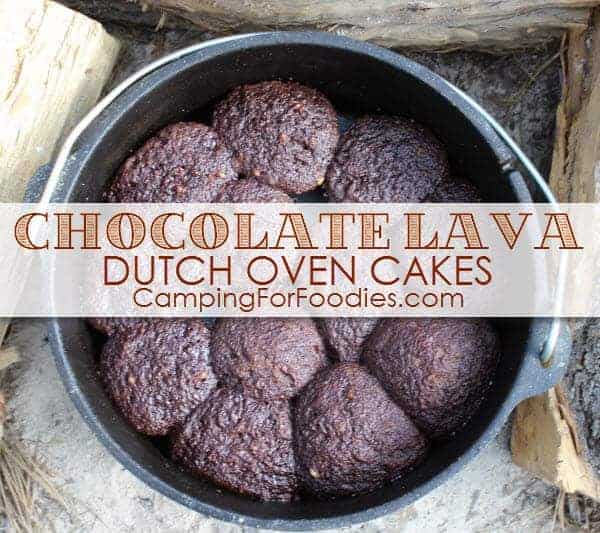 There are not many camping desserts that rival the sweet treat you get in a 5-star restaurant … but … this one does!
---
This is one of our favorite vegetarian Dutch oven camping recipes that we make for breakfast and for dinner!
---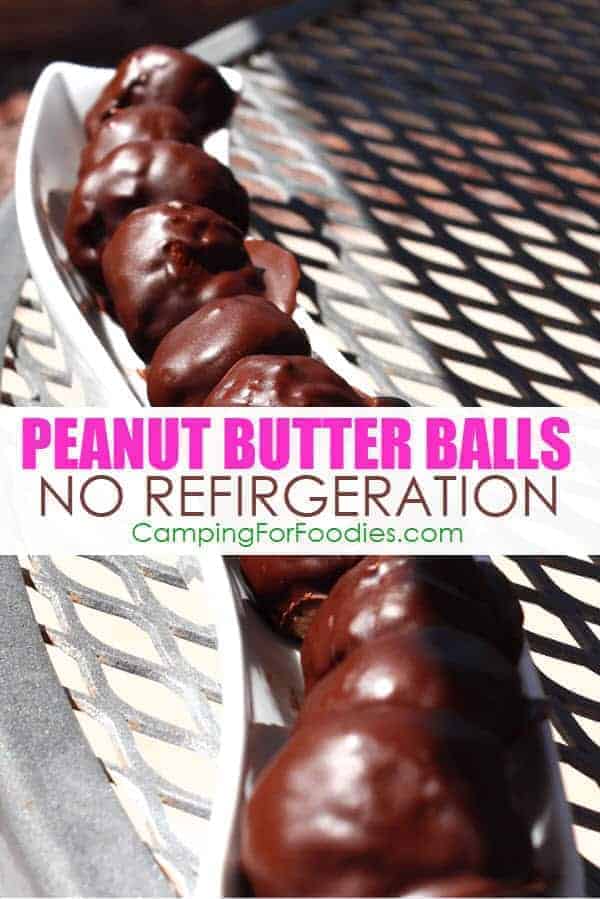 I have such fond memories of making these chocolate covered peanut butter balls for a Kit Cook-Off challenge to use pantry-only, non-refrigerated ingredients.
---
Campfire meals in foil are popular with our family throughout the year but these foil packet potatoes are a must-have menu item when we camp on Thanksgiving!
---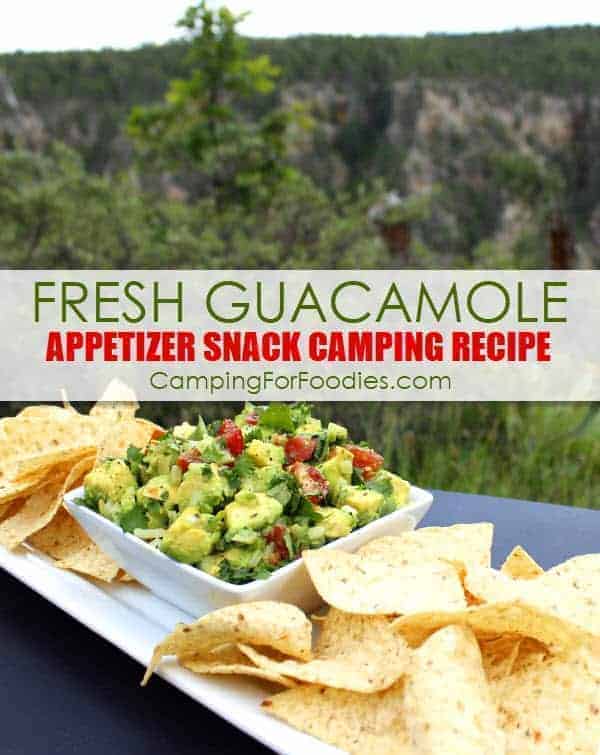 With a little bit of chopping, these fresh ingredients turn into the best guacamole you have ever tasted!
---
This easy pineapple upside down cake is one dessert our whole family actually agrees on!
---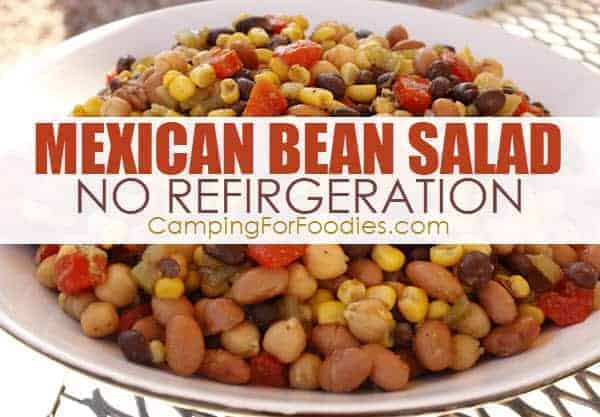 This Mexican bean salad is a vegetarian camping food recipe that is made with ingredients that require no refrigeration. When we are making camping meals for two, we eat this recipe as a yummy "fork salad" then we roll up the leftovers in tortillas to make quick burritos the next day for another meal.
---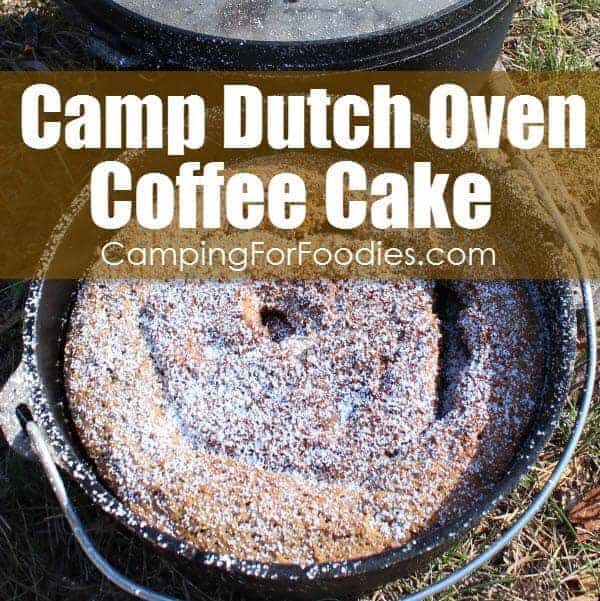 Want a simple coffee cake you can make in your camp Dutch oven? Try this one!
---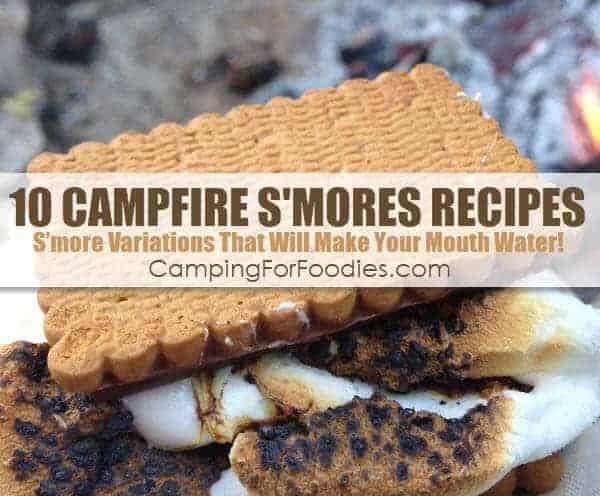 You really can't have a true camping experience without s'mores! Nine of these variations are vegetarian but 1 actually uses bacon!
---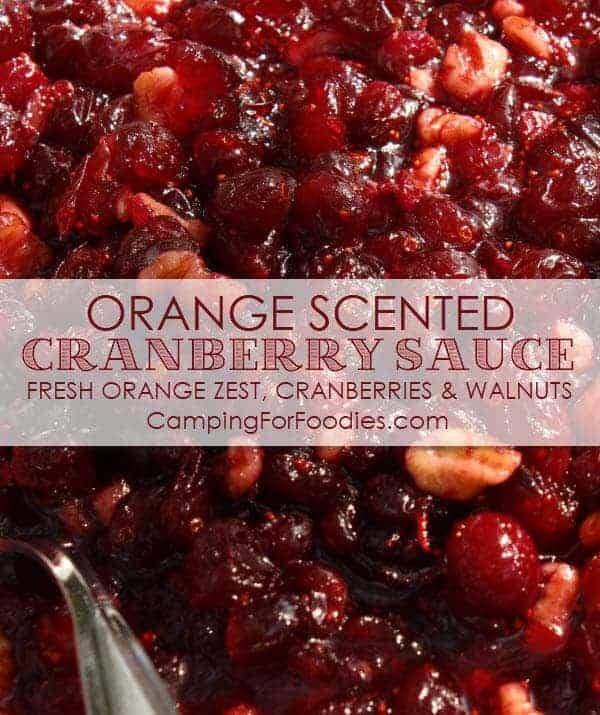 This cranberry sauce is slightly tart and sweet … it is one of our must-have items on our Thanksgiving camping trips!
---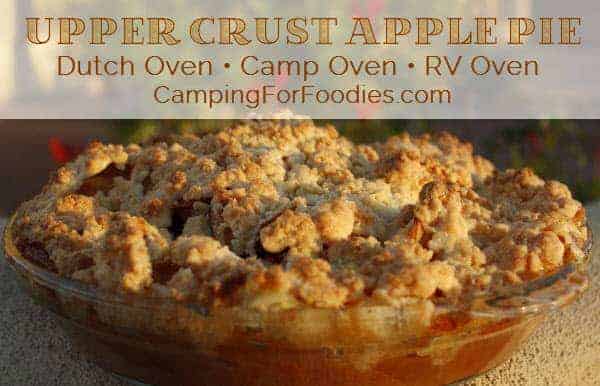 Forget about rolling dough! But, don't miss out on a yummy apple pie! This upper crust pie is simple and astoundingly tasty!
---
Easy Vegetarian Camping Meals From Around The Web
You need to try this camping food for vegetarians that meat eaters love too!
If you need tips on storing your camping veggies and making them last, we've got them!
Photo Credit: happykitchen.rocks
This hearty vegan minestrone soup is packed with seasonal vegetables, beans, lentils and whole grains. Perfect cool-weather soup full of flavor and nutrients!
Photo Credit: allnutritious.com
This quick and spicy chickpea meal is easy to prep ahead and bring camping. The meal doesn't have to be heated up and is delicious cold. Most importantly, it's high in protein!
Photo Credit: itsavegworldafterall.com
Plant based dutch oven recipes and foil packets, like these grilled cauliflower packets, make delicious meals that you can cook over a campfire or on a grill.
---