47+ Winter Camping Recipes To Keep You Warm While Camping In Cold Weather!
Are you ready for some awesome camping food for your cold weather trips?
These winter camping
recipes include some of your favorite comfort foods that make the perfect
warm camping meals when you want to stay toasty while the outside air
temperatures are frosty cold!
Psst we're compensated…see our disclosures.
Warm Camping Meals For Wintry Weather Camping
You can cozy-up to a hot campfire on your winter camping trips as you prepare these yummy camp meals … or when you are in high elevations when the weather is cold in the spring and fall seasons too, like White Mountain Arizona camping destinations.
---
Beverages
Campfire Hot Chocolate
You can't go camping in the winter and not have a few mugs of hot cocoa!
Sipping a hot beverage warms you from the inside out and it is one of my favorite ways to stay warm in a tent on cold camp trips.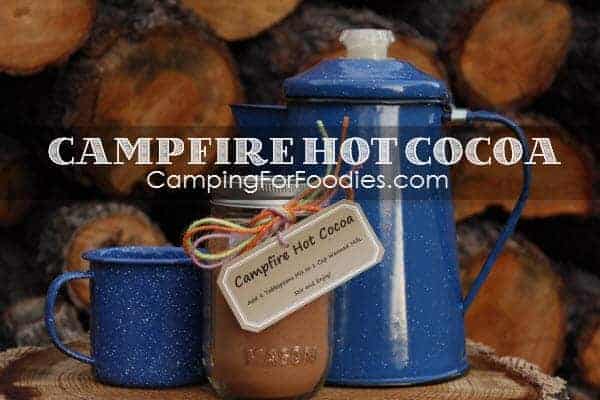 ---
Breakfast
Dutch Baby Camping Recipe
This camp breakfast is easy and sooooooooo delicious!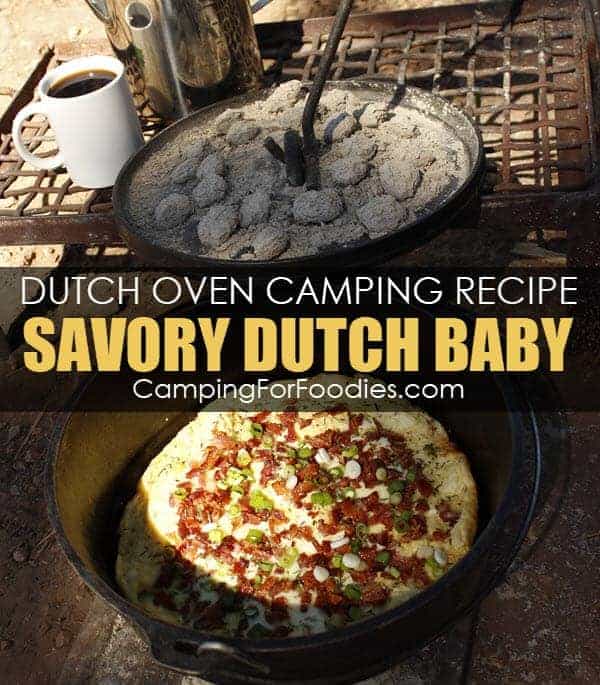 ---
Peanut Butter Chocolate Chip Camping Pancakes
You can make yummy pancakes on a camping stove or use a griddle right over your campfire!
---
Mountain Man Breakfast Dutch Oven Recipe
Eggs, hash browns, meat and cheese all in one pot … you're gonna love this Mountain Man meal!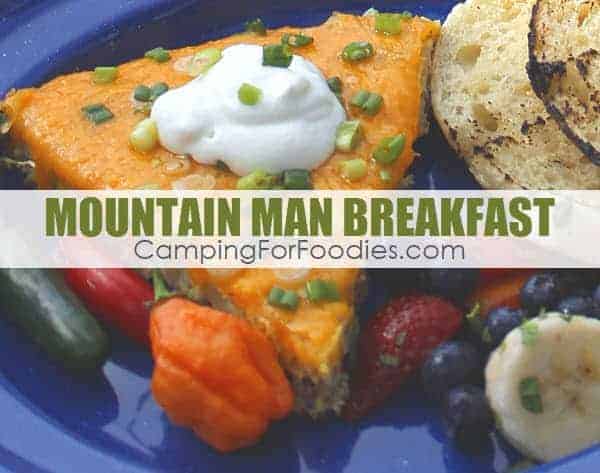 ---
Cowboy Breakfast Skillet
Make this one pot breakfast skillet over your morning campfire … just like the cowboys do! This hearty breakfast lets you cook your eggs sunny side up and scrambled at the same time. The eggs cook in a bed of sausage, onions, bell pepper and potatoes. The entire skillet is topped with cheddar cheese and green onions.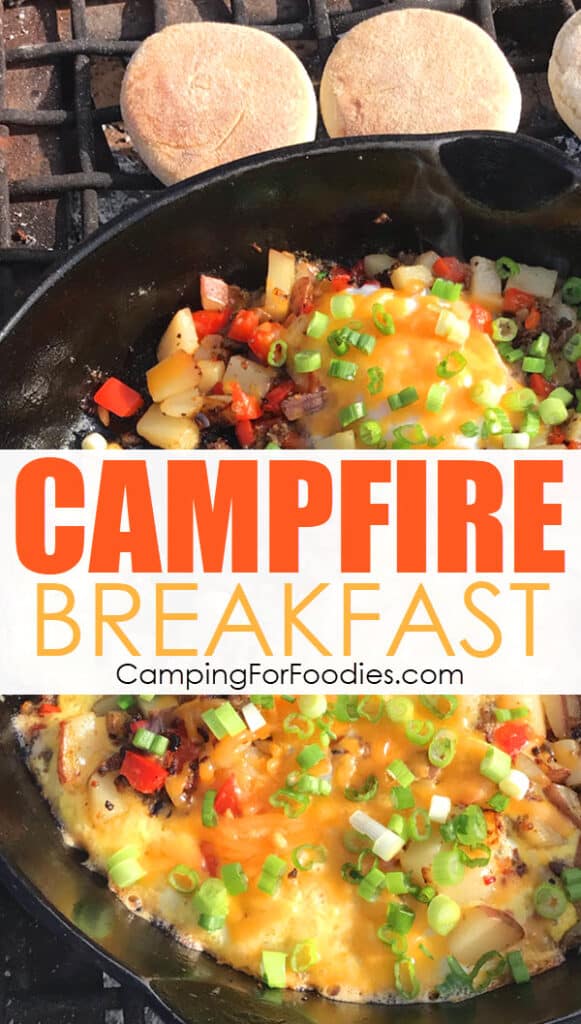 ---
Dutch Oven Campfire French Toast
You don't have to make individual servings of French toast when you serve this Dutch oven version for breakfast!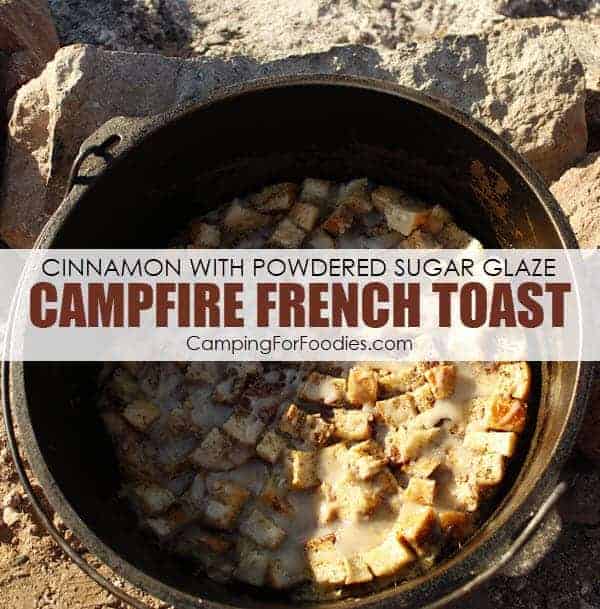 ---
Camping Breakfast Burritos
Chorizo sausage adds a spicy Mexican flair to this favorite camp breakfast.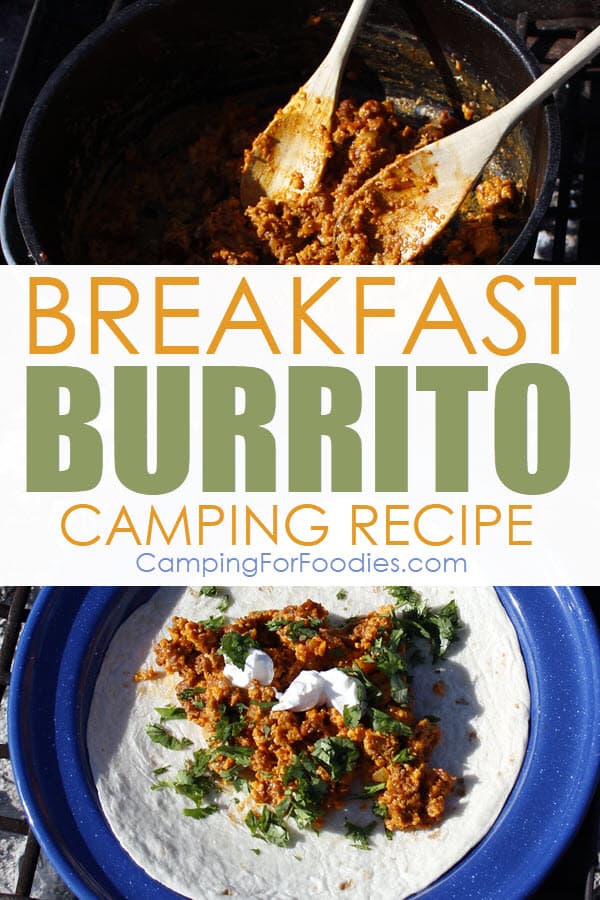 ---
Muffin Tin Campfire Eggs
If you want an easy camping breakfast, set up an ingredient bar and let each camper create their own muffin tin eggs!
We carry an over-fire grate in our campfire cooking kit for the trips when we are in remote locations without grates over established fire rings.
---
Dinner
---
Dutch Oven Chili: Secret Family Recipe Revealed
We can all agree that chili is one of the top meals for winter camp trips. This recipe is one of the BEST and I'm able to share it with you because my brother-in-law finally spilled the beans on his secret recipe that uses a homemade spice mix, ground beef, Italian sausage and a splash of beer!
---
One Pot Creamy Cajun Chicken Camping Pasta
Enjoy velvety smooth comfort food from Louisiana when you make this one pot dinner! Pre-cooked chicken makes this meal come together lightning-fast without sacrificing flavor. Mix in some cream cheese, Cajun spices, fire roasted tomatoes and a jalapeno pepper for a touch of spiciness to balance out the rich sauce.
---
Campfire Stew
I love making hearty one pot camping meals that include meat and veggies like this stew that has a tomato sauce base to form a rich and hearty dinner.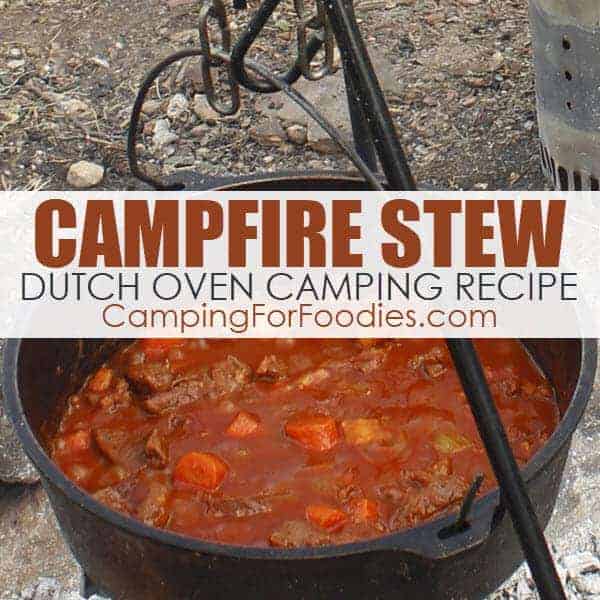 ---
Hot Italian Sausage Camping Soup
This soup is so substantial, just add some crusty bread and you have a meal!
Is is one of my favorite meals to serve when we are experiencing a camping themed Christmas in a location with really cold weather.
In addition to enjoying warm comfort foods, wear winter camping clothes to protect your body from dangerously bitter temperatures.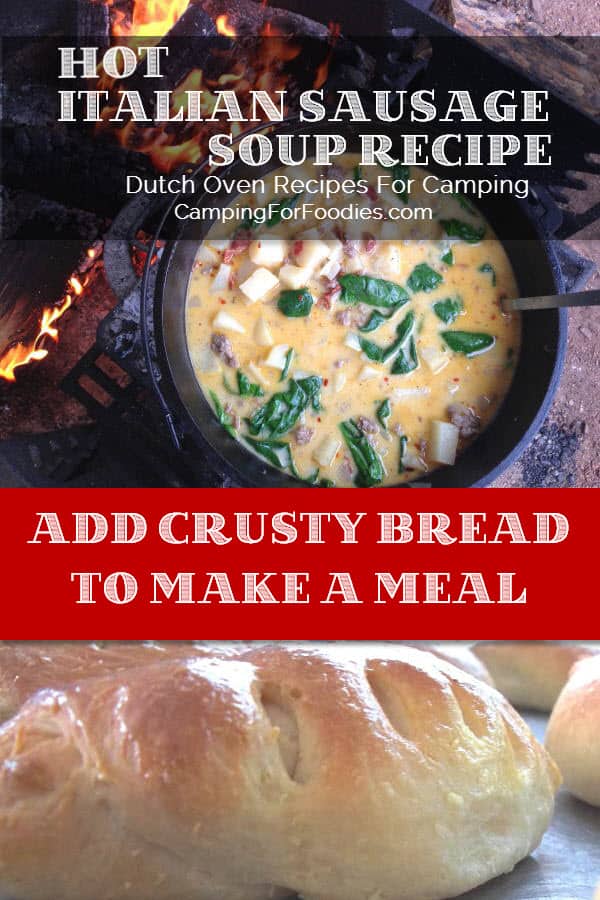 ---
Dutch Oven Chicken And Potatoes
Do you want to eat your warm and hearty meals with a spoon or fork? You have the choice with this one pot dinner that combines chicken, potatoes and carrots. Cook it till the chicken is done and there is still some broth in the pot for a stew-type texture … cook it a little longer and let the broth reduce for a meal you eat on a plate with a fork.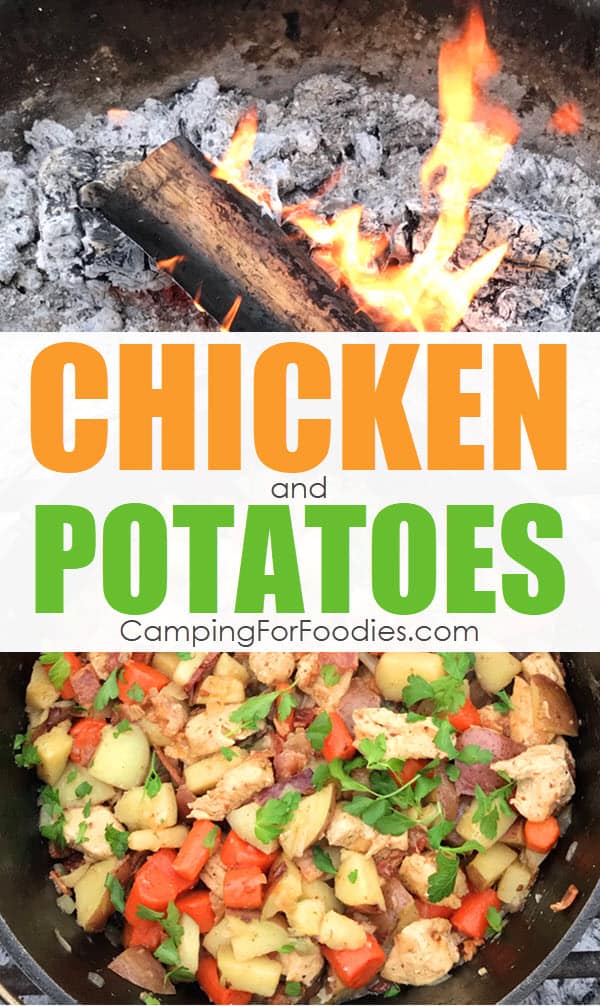 ---
Dutch Oven Beef Stroganoff Camping Recipe
You don't have to cook the pasta separately for this yummy meal … you cook it directly in the sauce!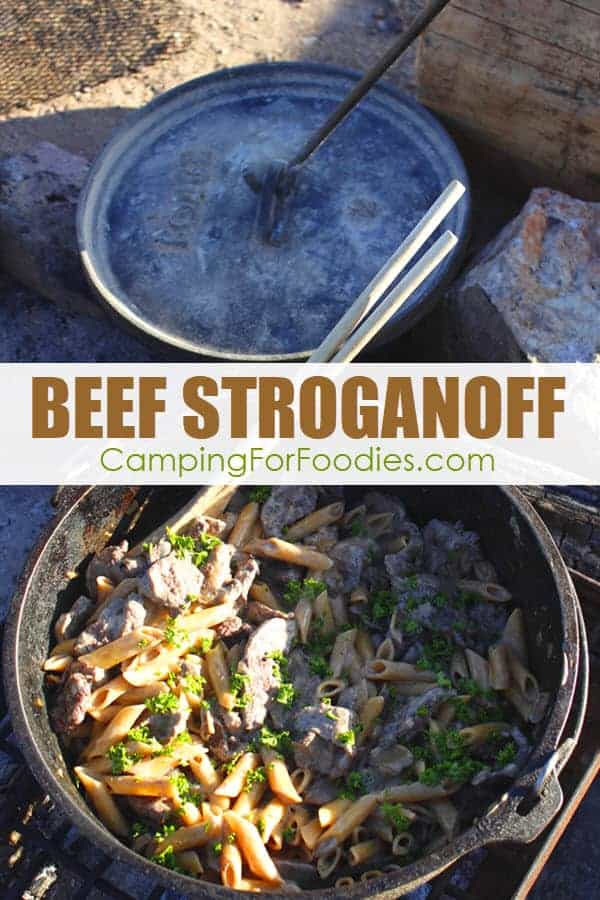 ---
Dutch Oven Thai Campfire Chicken
When you plan a busy camping trip and want to spend most of your time experiencing the great outdoors rather than cooking, try these make ahead camping meals instead of just boiling a hot dog!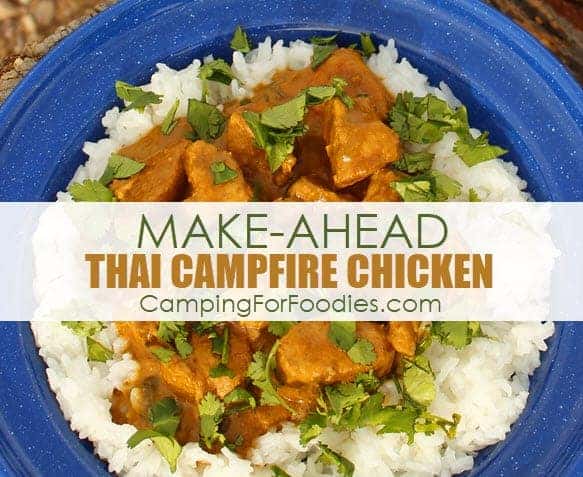 ---
Easy Dutch Oven Chicken Pot Pie With Refrigerated Biscuits
It does not have to be difficult to make chicken pot pie at the campsite. This yummy recipe uses only an upper crust that is made really simply by using refrigerator biscuits and frozen mixed veggies that are already chopped for you!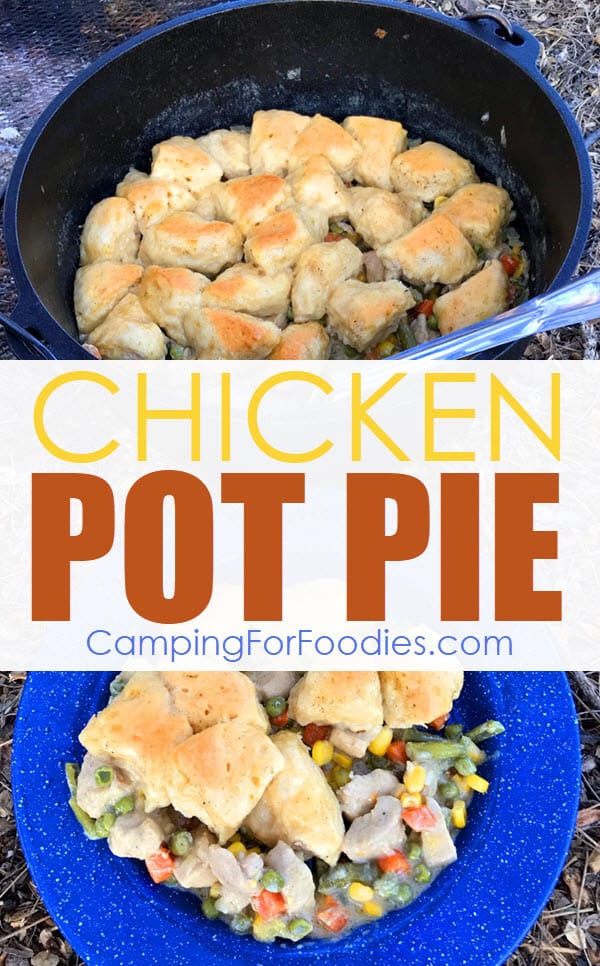 ---
Dutch Oven Pot Roast Camping Recipe
You want a fork-tender pot roast on your cold weather camping trips?
This one is FANTASTIC … and it is easy too!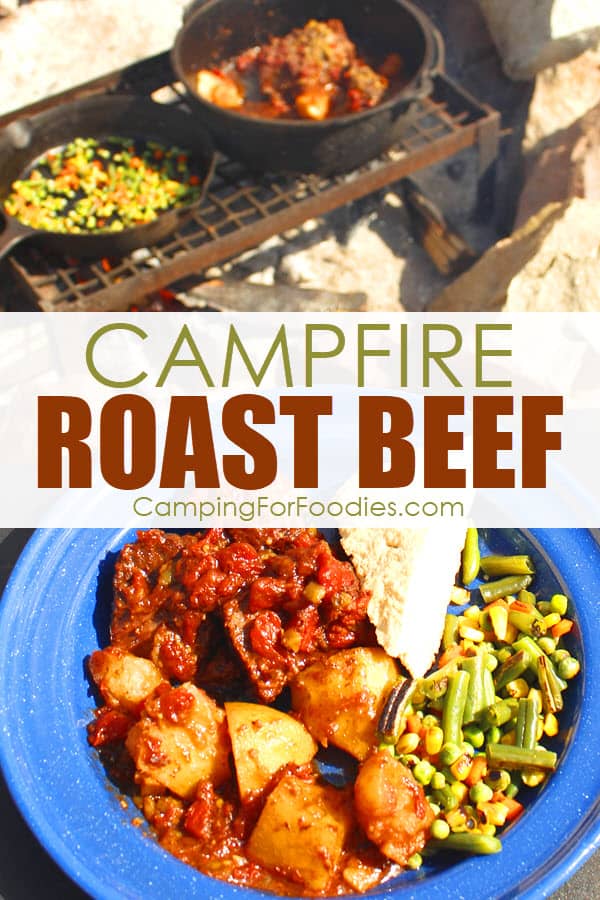 ---
Camp Chef Dutch Oven Carry Bag
---
Dutch Oven Jambalaya
You'll love this family-friendly jambalaya featuring a thick tomato sauce that is not too spicy. You can prep most of this meal at home so cooking is quick at the campsite. The chicken, sausage and shrimp are beautifully served over a bed of fluffy rice.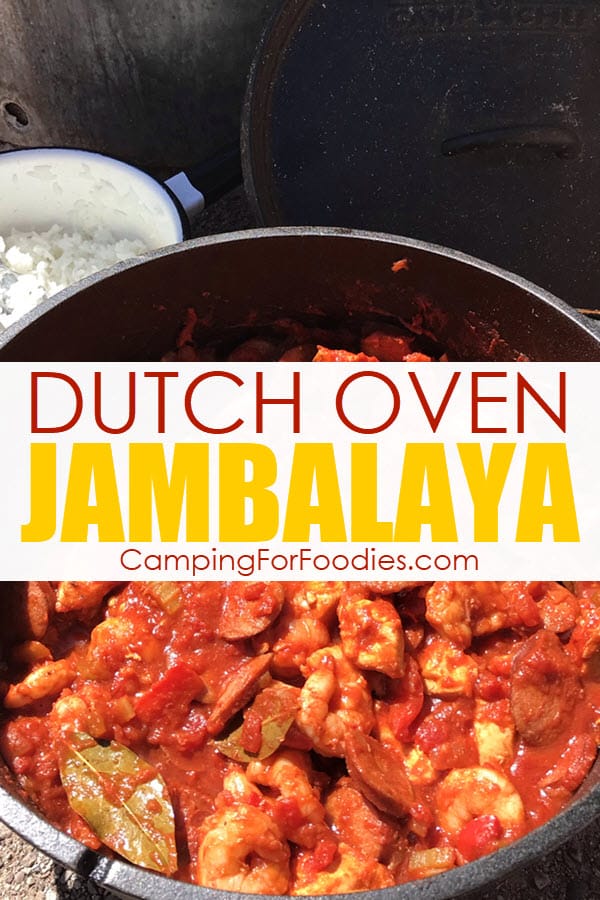 ---
Camping Enchiladas
Have a Mexican feast with these delicious chicken enchiladas!
---
Campfire Chili
Try this award-winning chili recipe on your next winter camping trip!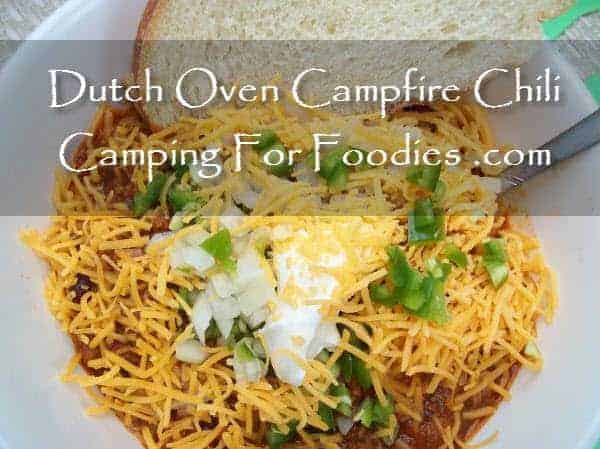 ---
One Pot Spaghetti Camping Recipe
This spaghetti cooks right in the sauce so you don't have to separately boil the pasta!
---
Camping Flexible Cutting Mats
---
Dutch Oven Campfire Gumbo
If you are feeding a crowd, this gumbo is worth the effort!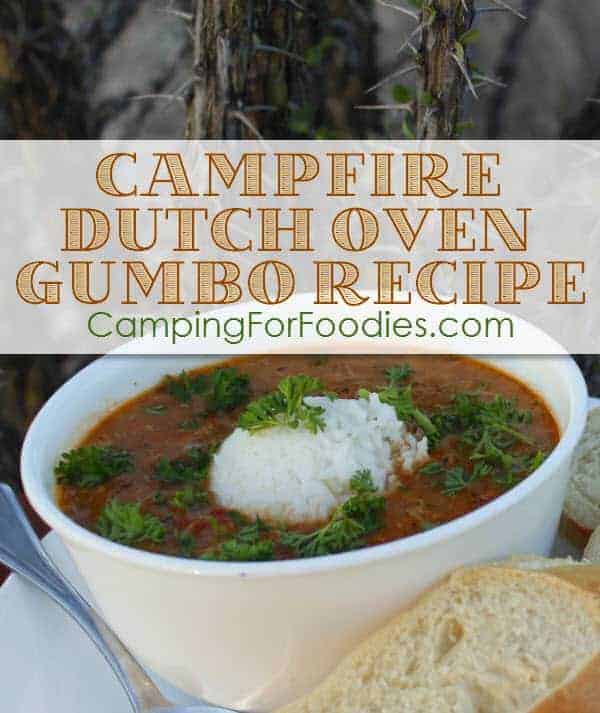 ---
Hobo Stew Camping Foil Packets
These simple hobo packets cook in only 20 minutes over your campfire!
---
Dutch Oven Dijon Chicken
This quick and simple Dijon mustard sauce turns a regular piece of chicken into a yummy entrée.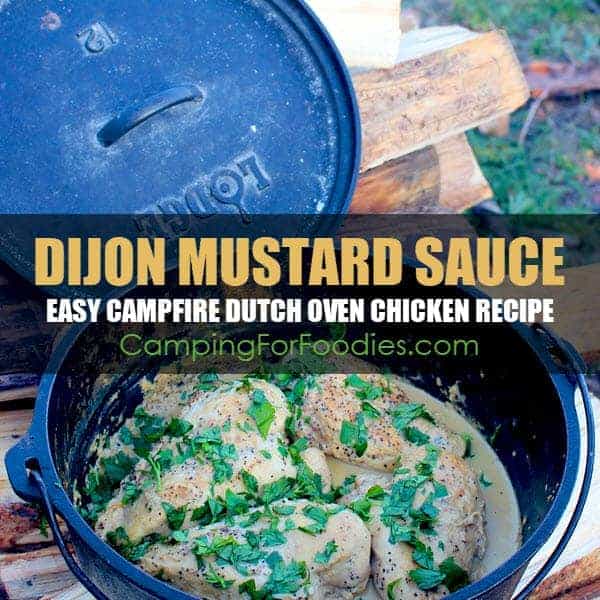 ---
Dutch Oven Sausage
These beer brats, onions, peppers and potatoes in a yummy beef broth are quick and easy to prep in only 5 minutes!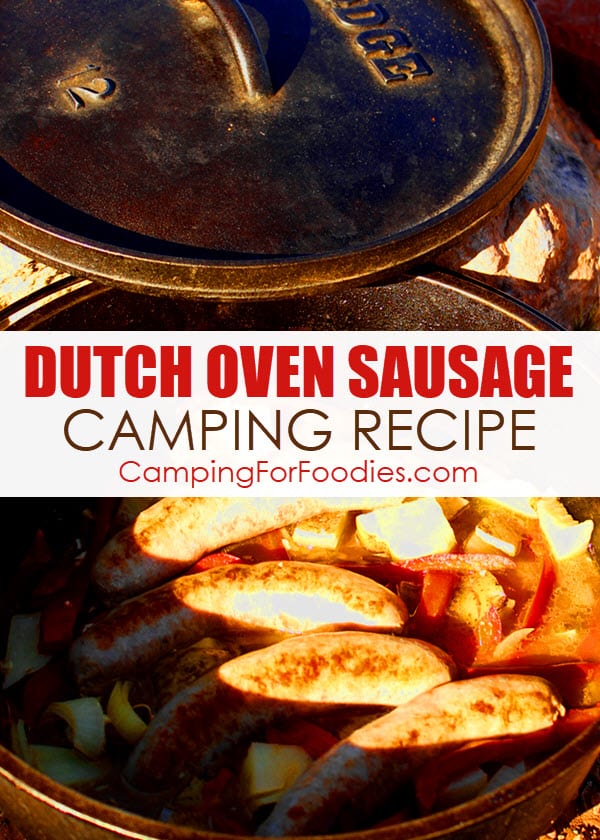 Camp Chef Dutch Oven Carry Bag
---
Campfire White Chili
Forget about black beans, this white chili uses turkey and white beans with Mexican spices to create a fabulously flavorful campfire chili meal!
If you don't want to cook outside, recipes like this chili can be made inside on an camper's stove top. Get more winter RV tips for your next cold-weather adventure!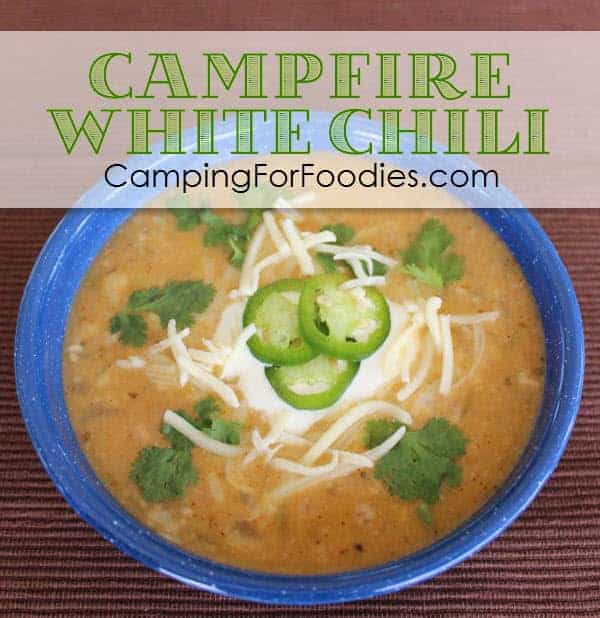 ---
Dutch Oven Latin Campfire Chicken
One pot meals made over a campfire are comforting and cozy for cold weather trips!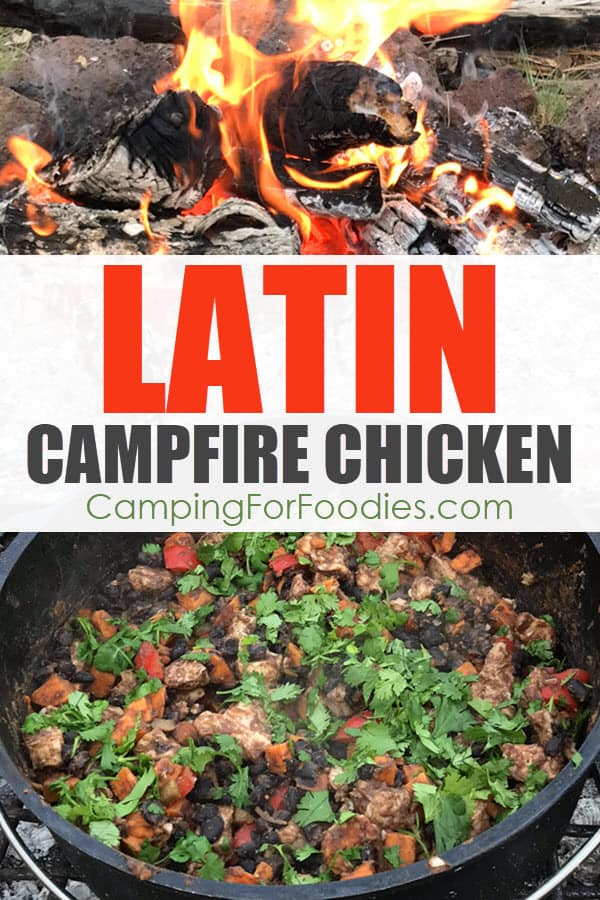 ---
Dutch Oven Campfire Goulash
Goulash sound old-fashioned and boring?
Not this one!
It is easy and totally flavorful!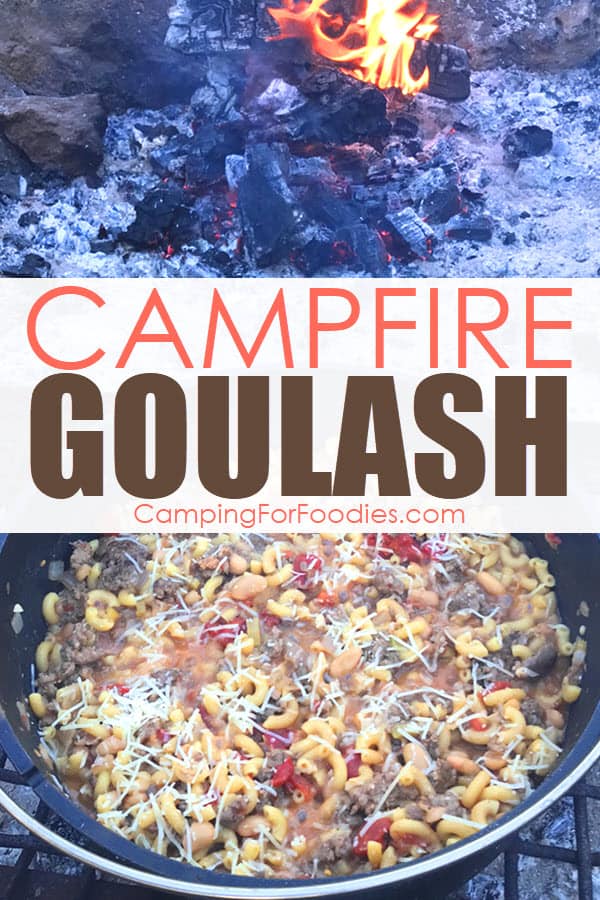 ---
Dutch Oven Pasta Stuffed Manicotti
You might think you left your campsite to dine at a nice Italian restaurant when you enjoy this stuffed manicotti dinner!
It is so good but made easy for camping!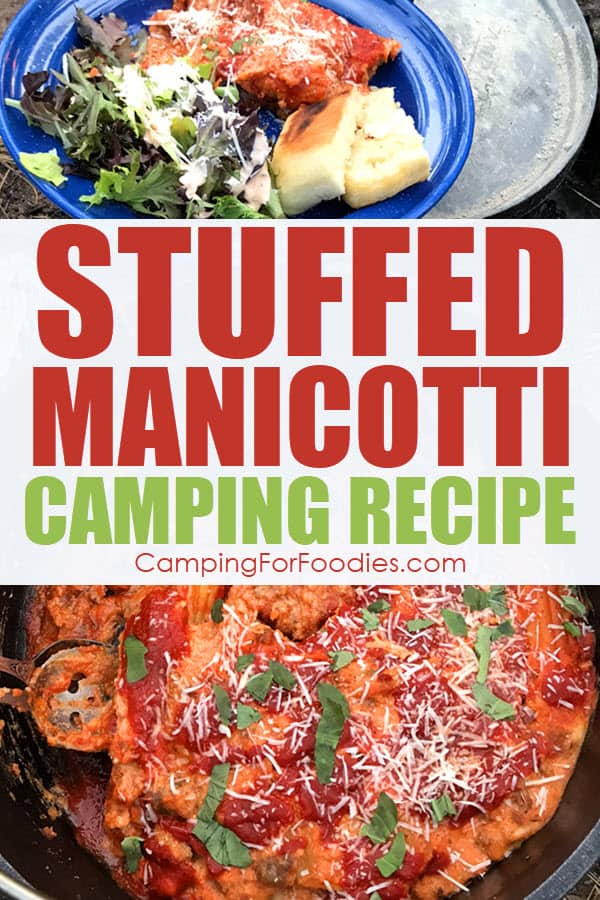 ---
Dutch Oven Chicken And Rice Camping Recipe
Good, old-fashioned chicken and rice!
This recipe is made easy for the campsite WITHOUT using canned soup!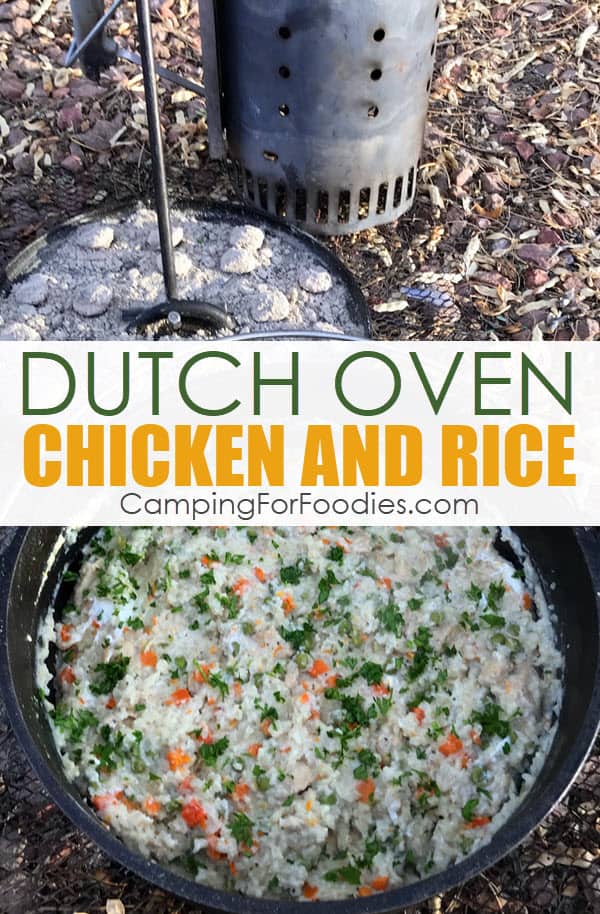 ---
Camp Oven Chicken Curry
Add a little extra heat to your winter meals with some curry and a few red pepper flakes!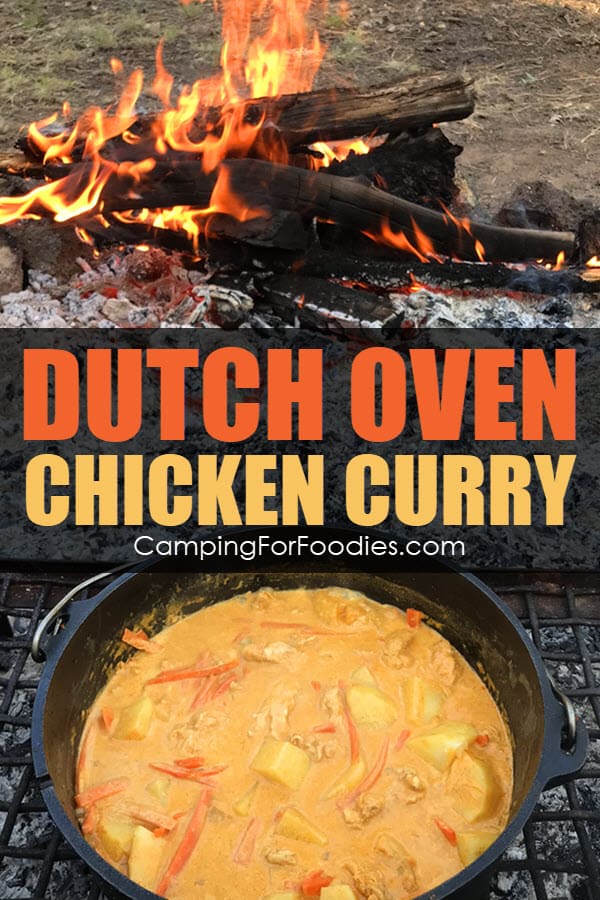 ---
Dutch Oven White Chicken Chili
You really can't have too many chili recipes for your cold-weather trips! This version of white chili uses cubed chicken breast meat and great Northern beans as its base. The Mexican flavors come from cumin, green chiles and cilantro while the thick and creamy texture is simply achieved with cream cheese.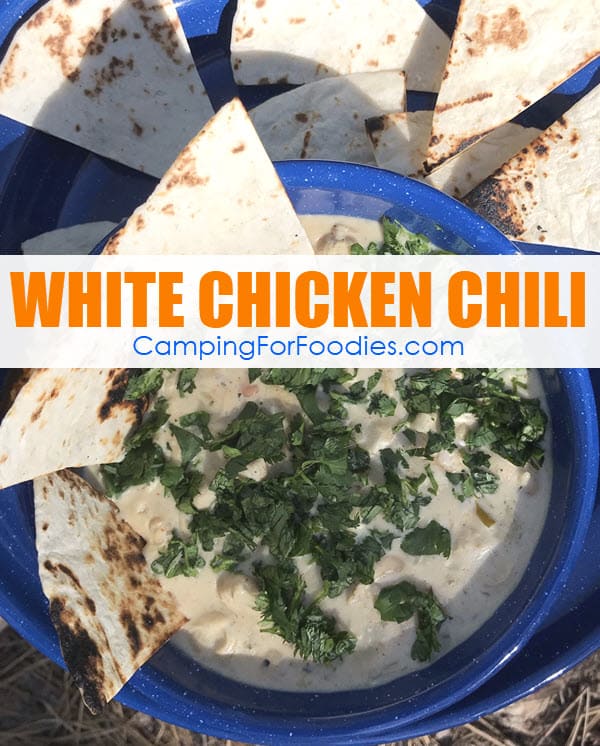 ---
Dutch Oven Spaghetti And Meatballs
These homemade meatballs are a little extra work but totally worth it. The touch of red wine in the sauce creates a wonderful depth of flavor for the sauce and the meatballs that simmer to an amazing tender texture.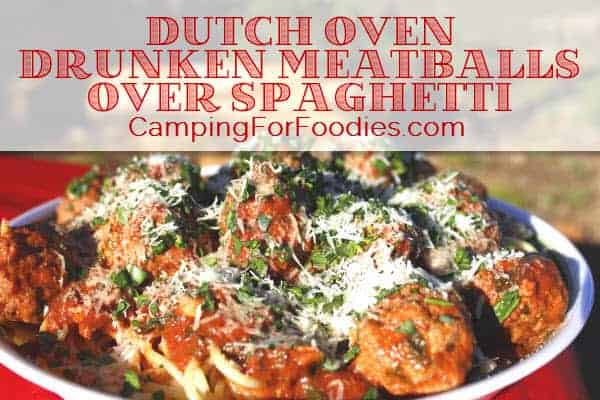 ---
Dutch Oven Pork Chops And Rice
One-pot Dutch oven dinners are really nice for wintertime campfire cooking! These pork chops turn into an Italian feast as they cook with rice and a bit of onion, garlic, oregano, bell pepper and tomatoes.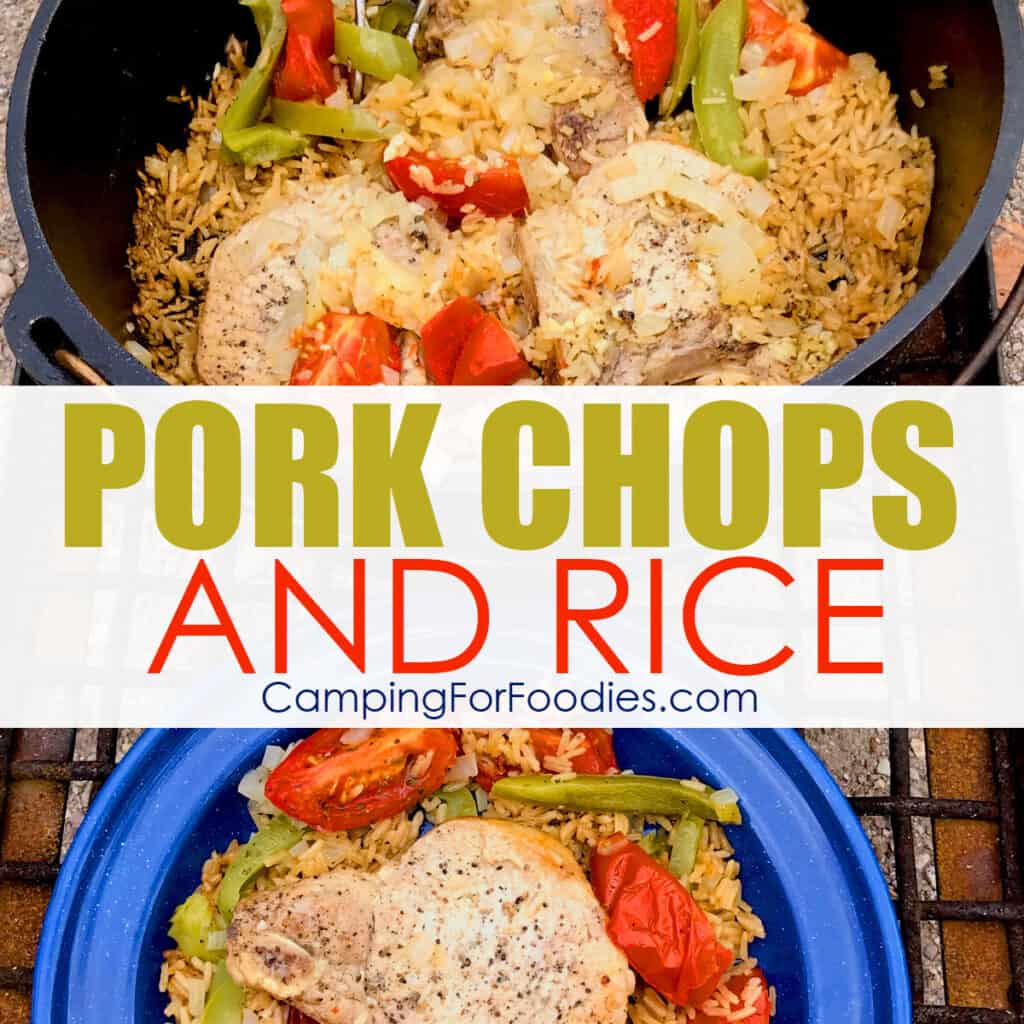 ---
Reuben Sandwich Camping Recipe
Take a hot grilled sandwich and add a side of mac and cheese to make a nice warm dinner.
---
Appetizers And Snacks
Foil Packet Spiced Nuts
You won't believe how scrumptious this simple snack recipe tastes!
---
Campfire Spinach Dip
WARNING: This camping appetizer can spoil your dinner appetite … you can't stop eating it!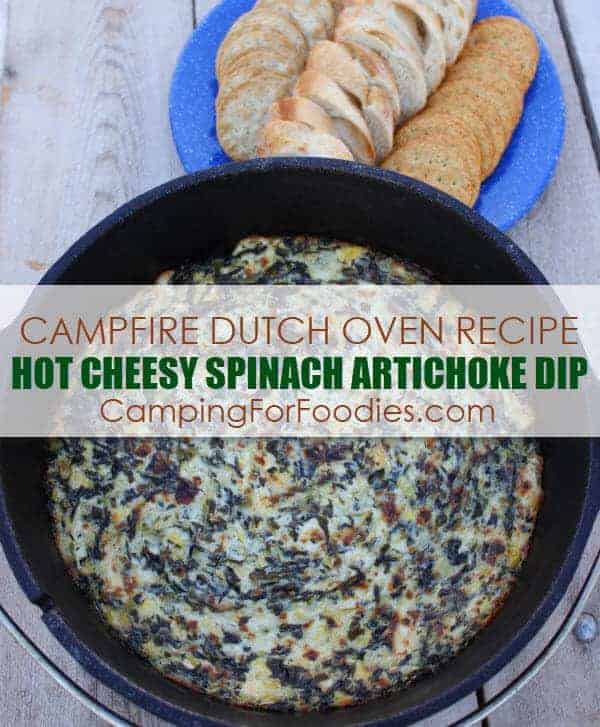 ---
Sides
Dutch Oven Camping Cornbread
Cornbread pairs well with chili and the leftovers make a tasty s nack!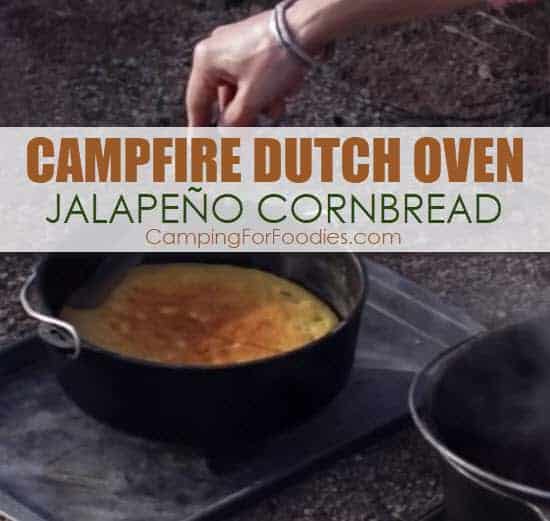 ---
Campfire Veggie Packets
Veggie foil packs make a great side dish or main dish for vegetarians!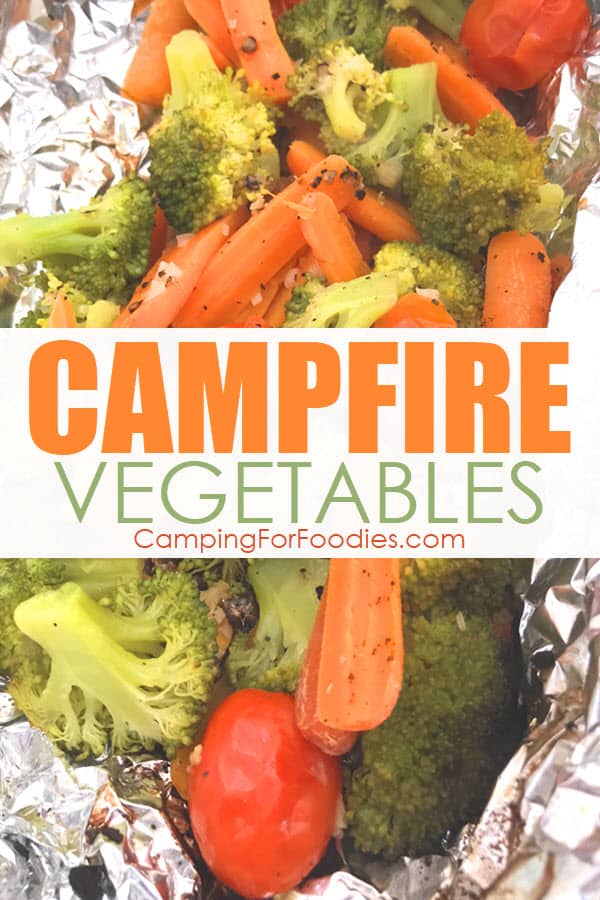 Camp Chef Lumberjack Over Fire Grill
---
Camping Potatoes In Foil
These potatoes feature a bit of onion, garlic, bell pepper, butter, salt and pepper that cook in a foil packet directly over a campfire or camp grill!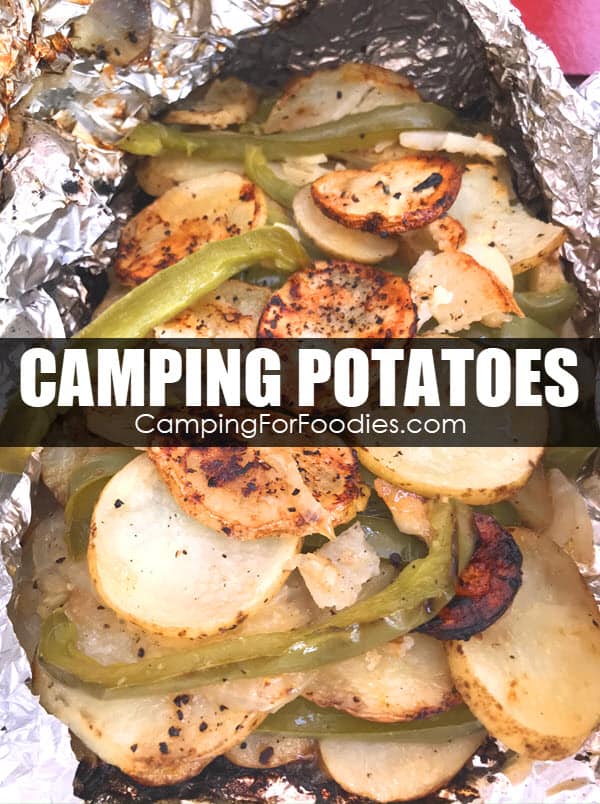 ---
Thanksgiving Foil Packets
These sweet potatoes in tin foil regularly appear on our camping Thanksgiving dinner table! But they are so good and easy, that is not the only time we eat them. Try these potatoes with a simple piece of grilled meat.
---
Dutch Oven Mac And Cheese Camping Recipe
Nothing says warm and cozy like a big helping of the ultimate comfort food … mac and cheese!
---
Desserts
Dutch Oven S'mores Brownies
These oooey, gooey brownies are served warm and they are extraordinarily delectable!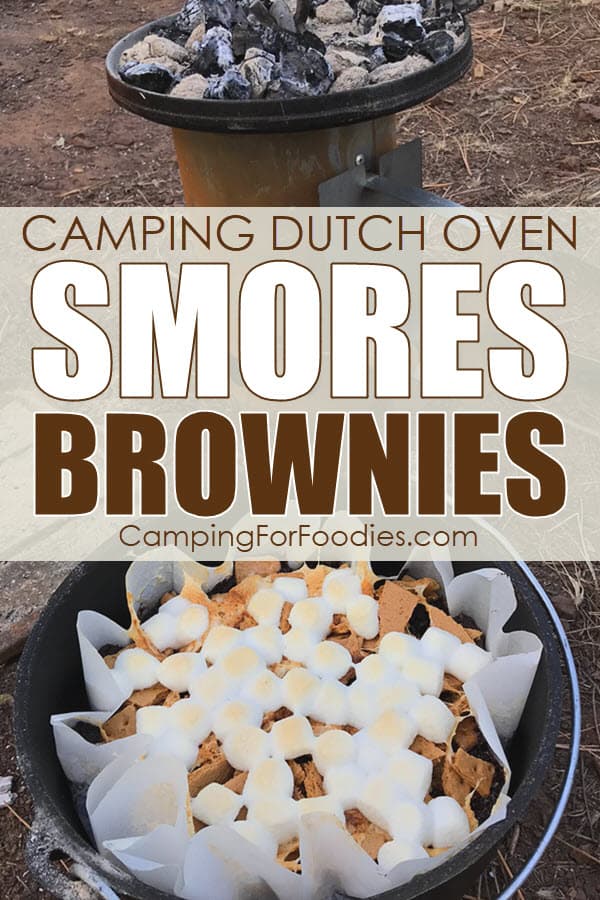 Lodge Manufacturing Parchment Paper Dutch Oven Liners
---
Dutch Oven Pineapple Upside Down Cake
This cake is our family's choice when it comes to celebrating our birthdays on camping trips!
---
10 Mouth-Watering Smores Variations
Try the Tropical Therapy s'more variation and you'll see why it is my absolute favorite!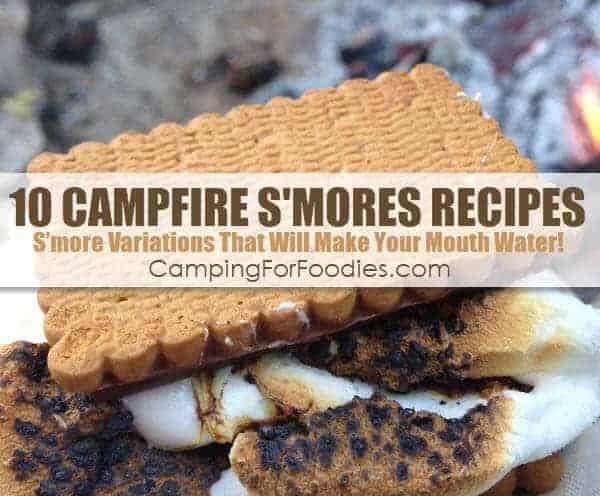 ---
If you don't do a lot of campfire cooking, you might need a few pointers.
We've got tips for starting your campfire, the best cooking equipment, tips for cooking over open flames and more!
Learn everything you need to know about campfire cooking!
---
More Amazing Camping Recipes For Every Season Of The Year