Dutch Oven Bread Camping Recipe, No Yeast Required!
You can stack your ovens when you make two Dutch oven camping recipes at the same time.
Pair your main course with this biscuit-like Dutch oven bread camping recipe that involves minimal kneading and requires no yeast!
Psst we're compensated…see our disclosures.
How To Make Bread In A Dutch Oven Camping
It is easier than you think!
---
Step 1. Mix the dry ingredients.
I like to measure and pre-mix the flour, baking powder, sugar, and salt at home and transport the mixture in a food storage container.
Then at the campsite, I just dump the mixture into a large
bowl.
Rubbermaid Easy Find Lids Food Storage Containers
---
Step 2. Work in the butter.
You don't need any special tools for mixing this bread
dough.
Just use your hands to work the butter into the dry ingredients to create a crumbly texture.
---
Step 3. Add the milk.
Now you need to slowly add in milk and possibly a bit of water to create a dough that is soft but not sticky.
---
Step 4. Gently knead the dough.
This is not a big project, you just knead the dough softly.
---
Step 5. Shape the dough in the Dutch oven.
Now you need to shape the dough into a ball and place it in your 12-inch Dutch oven that is lined with parchment paper or a liner.
Lodge Manufacturing Parchment Paper Dutch Oven Liners
You'll use your fingers to press the dough into a flat disc to fit the bottom of the oven.
We have more tips on how to use Dutch oven liners so check them out if you need a bit more help.
If you want to do a quick project you can make DIY parchment paper dutch oven liners too.
---
Step 6. Prepare your charcoal.
You can use charcoal briquettes for baking this bread.
Weber Rapidfire Chimney Starter
Alternatively, you can use camping fire starters to get your campfire started and pull coals from it.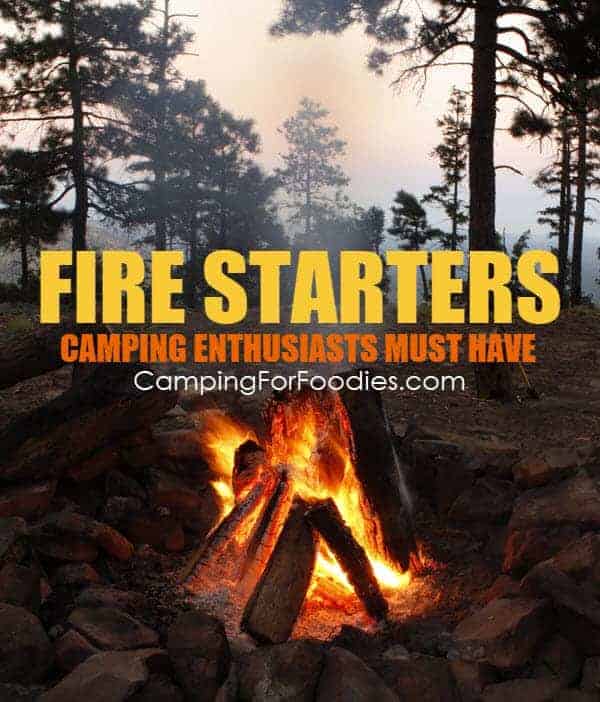 ---
Step 7. Bake and serve.
Time to bake this bread until it is golden brown.
You'll want to serve it warm with a little butter on top.
This camp oven bread goes nicely as a side with our Campfire Roast Beef Dutch Oven Camping Recipe.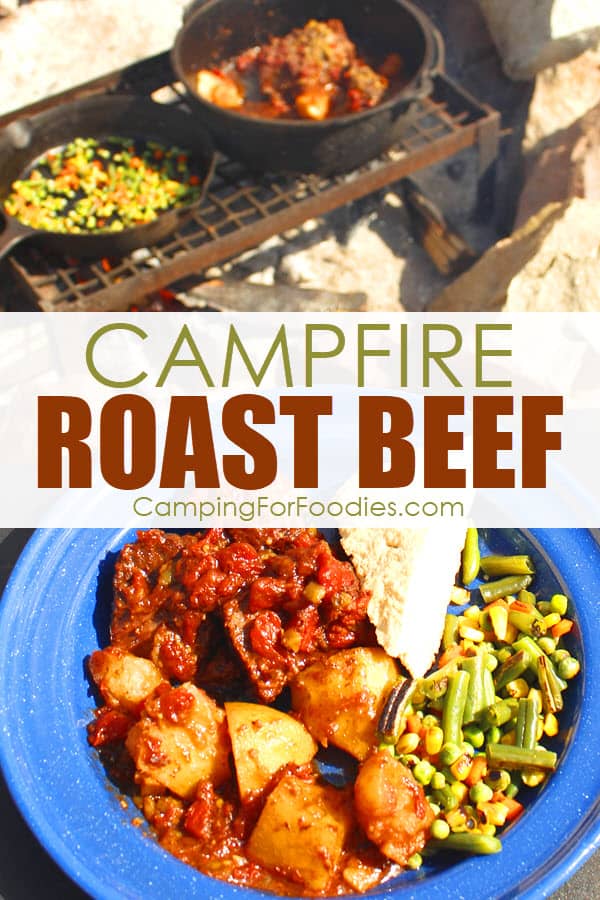 ---
If you want a sweet bread option that is a fast and easy batter quick bread, try this Dutch oven cinnamon bread camping recipe for breakfast or dessert!
---
Print This Dutch Oven Bread Camping Recipe
Prep Time 15 minutes
Cook Time 30 minutes
Total Time 45 minutes
Ingredients
3 cups all-purpose flour*
2 tablespoons baking powder*
1 tablespoon sugar*
1/2 teaspoon salt*
1/2 cup butter
5 oz can evaporated milk (+additional water if necessary to create desired consistency)
Additional 2 tablespoons butter (optional)
Instructions
SPECIAL EQUIPMENT NEEDED: Use a Dutch oven liner or parchment paper inside the oven.
In large bowl, mix flour, baking powder, sugar, and salt. NOTE: *Can be pre-measured and mixed at home.
Use your hands to work the butter into the dry ingredients. You are just trying to get a crumble type of consistency at this point.
Now, add in the milk gradually. You are looking for a soft texture but not too sticky. If you use the entire can of milk but the mixture is still too dry, add water as necessary to create the desired consistency.
Knead the dough gently about about 10 times. Fold the dough in half, use the heels of your hands to push it down and out, turn the dough a quarter turn and repeat the process.
Shape the dough into a ball.
Line a 12-inch Dutch oven with parchment paper or use a Dutch oven liner. You are NOT pre-heating the Dutch oven.
Place the dough in the center of the oven then use your fingers to flatten the dough into a circle to fit the bottom of the oven. The dough will be approximately 1 inch thick.
Prepare coals for baking.
Add coals to bake at 425°F for 25 – 30 minutes or until lightly browned. Approximately 31 coals total: 21 top/10 bottom.
Rotate the Dutch oven pot and lid 1/4 turn in opposite directions every 15 minutes for even baking.
Remove the bread by lifting it out of the Dutch oven using the parchment paper or liner.
Cool slightly, serve warm with butter.
Recommended Products
As an Amazon Associate and member of other affiliate programs, I earn from qualifying purchases.
Nutrition Information:
Yield:
8
Serving Size:
1
Amount Per Serving: Calories: 332Total Fat: 16gSaturated Fat: 10gTrans Fat: 1gUnsaturated Fat: 5gCholesterol: 44mgSodium: 634mgCarbohydrates: 40gFiber: 1gSugar: 4gProtein: 6g
---
Get more ideas to make yummy camping food on your next adventure!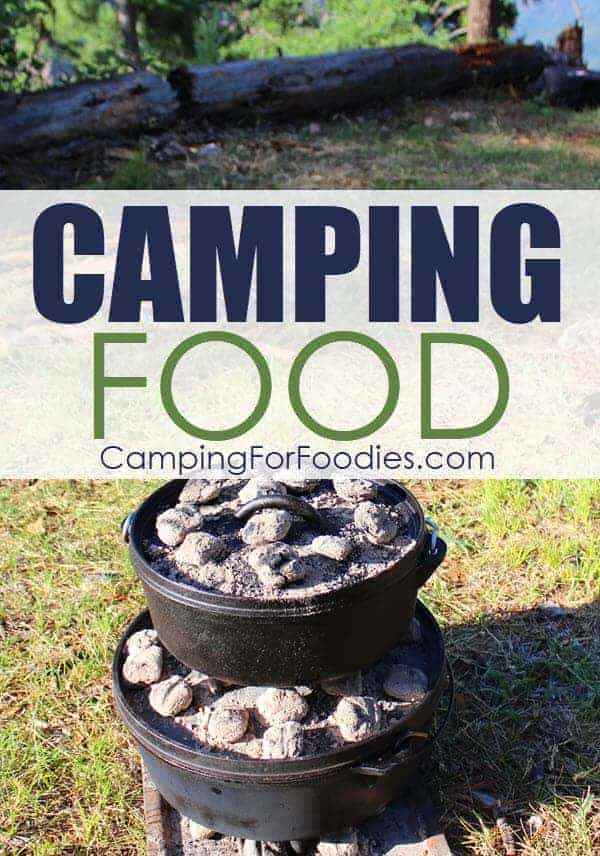 ---
---
Our Cool Camping Products Make Great Gifts!
---