Easy Blue And Cheddar Cheese Ball Camping Recipe!
The best camping snacks are quick, easy and sophisticated!
You can enjoy this Blue And Cheddar Cheeseball as an afternoon snack with a nice glass of wine relaxing around the campsite.
Psst we're compensated…see our disclosures.
Easy Blue And Cheddar Cheese Ball
Not everyone loves blue cheese … you know, it's one of those flavors described as needing an "acquired taste".
Personally, I love it!
Blue cheese is zesty, tangy, distinctive and filled with its own uniquely complicated aroma.
This cheddar and blue cheese ball is the perfect snack served with crackers at the campsite if you want a slightly fancy appetizer before dinner.
---
How To Make This Easy Camping Snack
This recipe is so easy … you can prepare it at your campsite … but … it also travels well so you can do it as one of your make ahead camping meals too.
In fact, you want to make this blue cheese ball recipe at least one day before you serve it so the flavors have time to combine but it can also hold for a few days which is really nice when you are not planning on eating it on the first day of your trip.
It's also really versatile in the intensity of the blue cheese flavor … if your camp crowd "likes" blue cheese but does not "love" it … you can easily adjust the amounts by reducing the blue cheese and increasing the cheddar cheese.
---
Step 1. Chop the ingredients.
There is NOT a lot of prep work for this simple recipe.
You just need to mince a bit of onion and if you don't buy pre-chopped walnuts, you need to chop those too.
Camping Flexible Cutting Mats
---
Step 2. Combine the ingredients.
You'll need to combine the cream cheese, blue cheese, cheddar cheese, onion and Worcestershire sauce in a bowl.
---
Step 3. Form the cheese ball.
Use your hands to form the mixture into the shape of a round-ish ball.
Don't worry about how perfect it is, the nuts cover up any mistakes!
You gotta love easy camping meals that are "forgiving" enough to look beautiful no matter what!
Now, use plastic wrap to cover the entire thing.
---
Step 4. Refrigerate it.
You want to give the ingredients time to marry so you'll want to place the cheeseball into a refrigerator or cooler for at least 8 hours but you can let it sit there for a few days!
That makes this a super-convenient snack to make-ahead so it is ready to eat whenever you decide to indulge.
Make sure you know how to pack a cooler to keep the cheeseball from getting wet and at the proper temperature if that is how you are going to store it.
---
Step 5. Cover with nuts.
Just before you are ready to serve this no cook camping meal, you'll need to roll it in the nuts to cover the entire cheese ball.
If you do this step as soon as you make the ball, the nuts will soften and won't have a nice crisp texture to them … so do this step at the last minute to keep the nuts fresh and crunchy.
---
Step 6. Serve with crackers.
Place the cheeseball on a serving plate and surround it with an assortment of crackers.
Enjoy!
---
Pairings For This Cheeseball
This rich appetizer goes well with grilled meat camping dinner recipes like this easy grilled flat iron camping steak.
---
Great Use For Leftovers
Camp Cooking Tip: If you have any leftovers, this recipe makes a FABULOUS spreadable topping for grilled burgers!
Just store it in a food storage container with a tight-seal lid and it will be ready for your next meal!
Rubbermaid Easy Find Lids Food Storage Containers
---
Print This Blue And Cheddar Cheeseball Easy Camping Recipe
Prep Time 10 minutes
Additional Time 8 hours
Total Time 8 hours 10 minutes
Ingredients
2 (8oz) packages cream cheese, softened
1 cup crumbled blue cheese (use this amount for "blue cheese lovers" … reduce to 1/2 cup for "blue cheese likers")
1 cup shredded sharp cheddar cheese (use this amount for "blue cheese lovers" … increase to 1 1/2 cups for "blue cheese likers")
1/4 cup minced onion
1 tablespoon Worcestershire sauce
1 cup chopped walnuts
Assorted crackers
Instructions
In a medium bowl combine the cream cheese, blue cheese, cheddar cheese, onion and Worcestershire sauce.
Form the mixture into a ball and wrap in plastic wrap.
Keep the cheeseball in a refrigerator or cooler at least overnight or up to a few days. Camp Cooking Tip: This cheese ball recipe travels well so you can make it at home and then cover it with nuts at the campsite.
Just before serving, cover the cheese ball with nuts by spreading the nuts over a sheet of wax paper and rolling the cheeseball in the nuts until it is evenly coated.
Place the cheese ball on a plate and serve it with crackers.
Recommended Products
As an Amazon Associate and member of other affiliate programs, I earn from qualifying purchases.
Nutrition Information:
Yield:
10
Serving Size:
1
Amount Per Serving: Calories: 384Total Fat: 35gSaturated Fat: 17gTrans Fat: 0gUnsaturated Fat: 15gCholesterol: 78mgSodium: 463mgCarbohydrates: 6gFiber: 1gSugar: 3gProtein: 13g
---
More Camping Food Ideas
Get creative with your meals and check out these other ideas for awesome camping food you'll want to make on your next trip!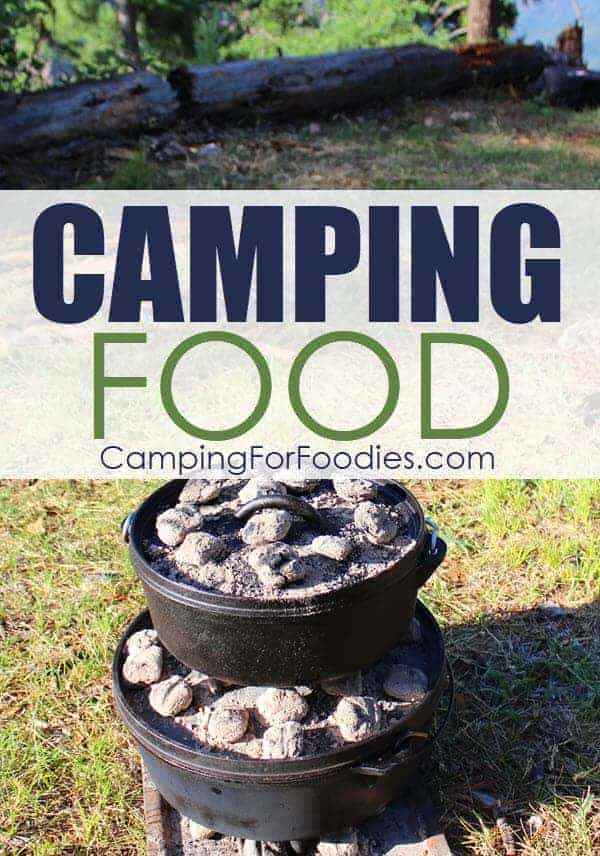 ---
---
Our Cool Camping Products Make Great Gifts!
---