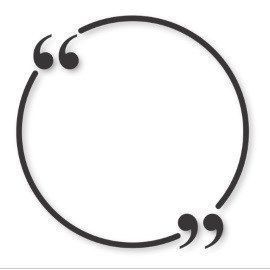 Sally Davey, Worker
"We know that one of the barriers preventing consumers from making better choices is lack of visibility and overly complicated information, which leads to confusion. By providing clear and consistent tools for collecting and reporting airline data, we help travelers and the industry make more informed, less polluting air travel choices. »
Quote from Sally Davey, CEO of Travalyst, in an article on PhocusWire this week announcing the coalition's new aviation sustainability framework for collecting and displaying flight emissions data.
Every Friday, PhocusWire dissects and debates an industry trend or new development covered by PhocusWire that week.
With Earth Day coming a week away, the theme of sustainability is in the spotlight.
And the news indicates signs of progress.
Recent consumer surveys from McKinsey and Booking.com reveal that consumers are increasingly aware – and concerned – about the impact of their travels on the environment.
But there is also a lot of work to be done, especially in compiling and presenting travel-related climate impact information in a clear and meaningful way.
For example, the Booking.com survey found that 56% of respondents say they don't actively seek out a property's sustainability information before booking, but would consider it if it were readily available.
That kind of sentiment is why it's worth applauding this week's announcement from Travalyst that its six-brand coalition has created a set of common principles and preferred methodology for estimating carbon emissions from travel. by plane.
Skyscanner and Google will be the first coalition partners to implement the framework on their platforms, with other travel distribution partners Booking.com, Trip.com Group and Tripadvisor planning to implement it in the coming months .
Subscribe to our newsletter below
By providing environmental impact data in a standardized and consistent way, travel brands make it easier for consumers to make purchasing decisions that align with their values.
It's a safe bet that we're eagerly awaiting news of similar executives for other travel sectors – hotels likely coming next, based on Google's statement when he joined Travalyst in September that he would contribute the development of standards for airlines and hotels.
But of course, a framework is just one step on the road to building a more climate-friendly and sustainable travel industry. It will also take steps on the part of brands – such as those in partnership with Travalyst and many others – to visibly and transparently display this type of environmental impact data in their purchase and booking flows.
And then there's what might be the biggest unanswered – or currently unanswered – question: when presented with information about the environmental impact of various travel options, how much will that data weigh? in a traveler's booking decisions based on factors such as price and convenience? ? Stay tuned.
To ring
PhocusWire editorials examine a trend or development highlighted in an article during the week.