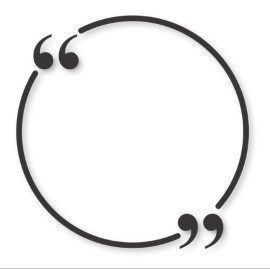 Tamur Goudarzi For
"At the moment it's a bit like Pac-Man with everyone trying to swallow someone else, so there's going to be some consolidation, and new players coming in. I think we'll see some players get much bigger."
Quote from Tamur Goudarzi Pour, senior vice president for channel management at Lufthansa Group and chief commercial officer of Swiss Airlines, in an article this week on PhocusWire about the future of airline distribution.
Every Friday, PhocusWire dissects and debates an industry trend or new development covered by PhocusWire that week.
We suspect the aviation industry would certainly like the conversation to have moved on instead of still talking about NDC in a great year.
This was presented to a group of aviation executives at a recent ACAP Airline Leader Summit in the UK – prompting Lufthansa Group's Tamur Goudarzi Pour to reference the famous 1980s arcade game.
Blinky, Pinky, Inky, and Clyde, collectively known as the Ghost Gang, were the dastardly protagonists bent on capturing the player as he wandered around the board trying to eat all the dots.
It's a perfect analogy for airline distribution in its current state, with airlines playing the role of the dots and the Ghost Gang, some might say, representing the global distribution systems that have ruled the landscape for decades.
Pac-Man is the humble startup that tries to secure as many carriers as possible before being hunted or, even worse, consumed by the gang.
But as with many analogies, it's actually much harder to understand than a simple comparison between a basic arcade game from 40 years ago and a complex system with hundreds (probably thousands) of parts. stakeholders.
Pac-Man may have changed fairly little since it was introduced by Japanese video game company Namco in 1980 (yes, another aerial cast comparison here – we get it), but its multiple levels are, once again , a good way to think about how airline distribution might evolve.
The toughest travel startups in the industry might be able to survive the initial phases of trying to make their presence felt. But then it gets harder, as the Ghost Gang gets faster and more agile over time.
This is what makes Pac-Man such an enduring game for users – the tougher the opponent, the better they must be.
This drive to compete and do better every time, as each level develops, will hopefully be what makes the industry more innovative and ultimately more successful.
The next five years could well be a multi-player, multi-level game of Pac-Man in the air cast. We don't yet predict how the battle will end.
To ring
PhocusWire editorials examine a trend or development highlighted in an article during the week.