After a Florida judge this week overturned the rule requiring people to wear masks on public transportation in the United States, groups including ASTA and the US Travel Association applauded the move. But it wasn't the Covid protocol they most wanted to abandon.
That distinction belongs to the CDC's inbound Covid-19 testing requirement, which ASTA recently called "the biggest hurdle" to resuming travel.
The Society praised a group of lawmakers who are pushing to remove the testing requirement. The group is led by Rep. Lou Correa (D-California), who asked the White House to exempt fully vaccinated travelers from having to provide proof of a negative Covid test before entering the country.
"While we understood the rationale for the inbound testing order when it was put in place in January 2021, it continues to present a number of challenges to our constituents who need or wish to travel internationally," said wrote the group in a letter to President Biden. .
The UK, EU, Canada, Australia and several Caribbean countries have dropped similar measures requiring vaccinated international travelers to test for entry.
The requirement may make Americans nervous to leave the country, knowing they could be stranded abroad if they test positive. It's also a deterrent to foreign travelers who want to visit the United States but are hesitant to plan a trip with the potential for a major hassle just before departure.
Eben Peck, ASTA's executive vice president for advocacy, said scrapping the rule "would also spur the recovery of travel agency business," adding that many Americans have postponed international travel due of the Covid test requirement.
An example of how the rules can impact travel intentions comes from Europe, where CWT recently released data showing a significant increase in bookings to and from countries that had recently relaxed travel requirements. testing and quarantine.
Five weeks after the UK announced it would scrap testing for fully vaccinated travellers, weekly bookings for international travel abroad were up 115% from the week before the announcement, while incoming bookings had soared 169%.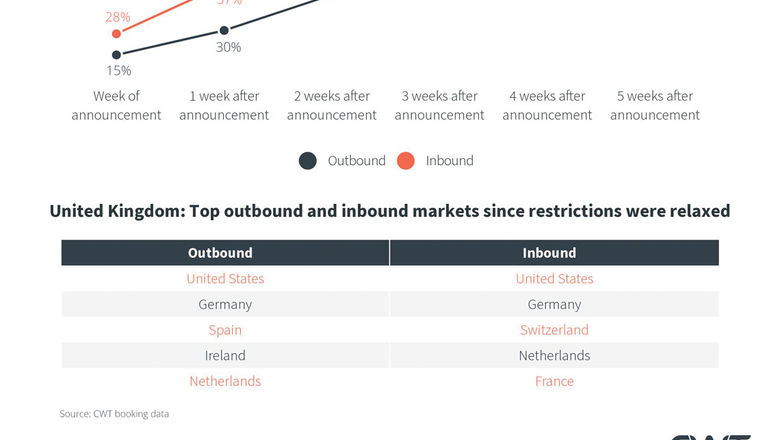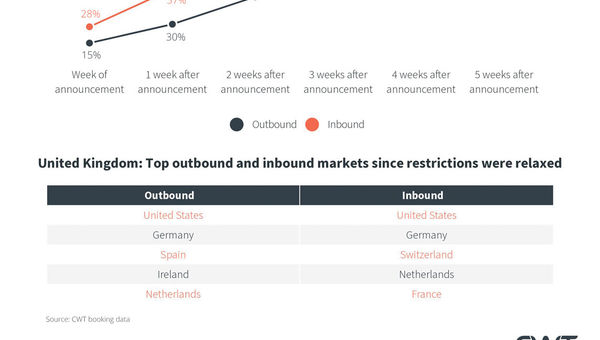 CWT said that in Norway, which ended testing for all travelers on February 2. On December 12, outbound and inbound weekly bookings increased by 72% (the week after the announcement) and 67% (three weeks after), respectively.
"We are seeing the highest levels of business travel since the start of the pandemic, and while the health and safety of travelers should always remain the number one priority, removing barriers and uncertainty will be essential to achieve a full recovery," said CEO Michelle McKinney Frymire.
Tori Emerson Barnes, executive vice president of public affairs for US Travel, said US Travel continues "to urge the administration to immediately end pre-departure testing for vaccinated international passengers, which discourages travel and offers limited public health benefits".
Tori Emerson Barnes
Brand USA is the marketing arm of travel in the United States and itself does not lobby. But in a recent interview about how to increase the number of international visitors, generally considered the most lucrative travel industry, Brand USA CEO Chris Thompson said it was "in line with our partners in advocacy".
He added: "We're in favor of anything that improves the situation, and certainly the testing requirement is still something that causes some uncertainty and pause for people travelling. We can't go back to the numbers. and the pre-Covid economic impact until all of that is fully relaxed."
Moving from pandemic to endemic
Travel groups were also pleased with the possible end of the federal mask's warrant, though the Justice Department is appealing the Florida judge's order to void the warrant.
Barnes said it "effectively returns the choice of mask use on airplanes and other forms of public transport to travelers and travel industry workers, a further step towards the rampant management of Covid".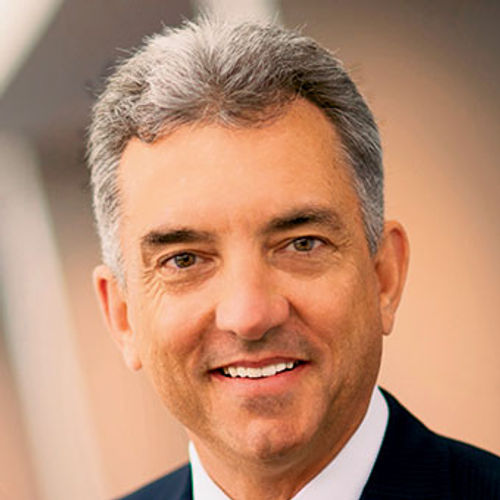 Chris Thompson
The idea of ​​Covid as endemic travel protocols addresses some of the language travel that leaders have used to support abandon-era travel protocols.
In deciding to no longer require masks to be worn on their planes – which all major US carriers did on the day the judge dropped the rule – Delta released a statement saying, "We are relieved to see the mask mandate US lifted to facilitate global travel as Covid -19 transitions to a more manageable respiratory virus, with better treatments, vaccines and other science-based measures to prevent serious illness."
Thompson of Brand USA said while he still sees a "bumpy road" towards the end of the pandemic, it will "have to get to the point where it's literally endemic, and we've learned to live with it and we recognize that. ".
"In this regard, we are always patient, because this is all beyond our control," he said.
Jamie Biesiada and Robert Silk contributed to this report.